Water sports
Canyoning Viamala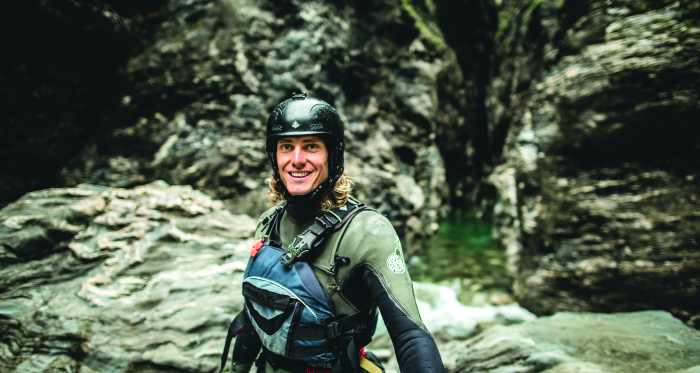 Experience the legendary Viamala Gorge from a completely new perspective, floating weightlessly in the water of the Hinterrhein!
Canyoning Viamala
Swissraft Services GmbH, 7430 Thusis
Description
Viamala Canyoning is not the typical canyoning adventure. It is a real nature experience of the highest class. At Viamala Canyoning there are no breathtaking waterfalls that you jump down. Instead, the Viamala Gorge opens up to the visitor from a completely unknown side. For millions of years, the impressive natural monument of the Viamala Gorge has been carved into the massive rock. Rock faces up to 300 metres high rise into the sky and the young Rhine flows at the very bottom. And right here you swim through the rocky outch and discover what is usually hidden from the visitor of the gorge.
security is paramount
The nature experience Viamala-Canyoning is carried out by specially trained experts from Swiss River Adventures GmbH. The company is in accordance with the guidelines of "safetyinadventures". ch» safety certified and guarantees safety and quality.
What it takes
Canyoning in Viamala is not a wild action, but all the more pure nature experience for all those who are not afraid of water. Minimum age 14 years accompanied by adults, for groups 16 years. Viamala canyoning takes about 3.5 hours, of which about 1.5 - 2 hours in the gorge. Meeting point is Thusis. Equipment: bathing suits, backpack or bag, bath towel. Canyoning equipment is provided.


implementation
June - September, Thursdays at 2 p.m. and some weekends.
For groups of 5 or more, further appointments on request.
Responsible for this content Viamala Tourismus.
This content has been translated automatically.