Offer Rail offers: Chur
Graubünden rail adventure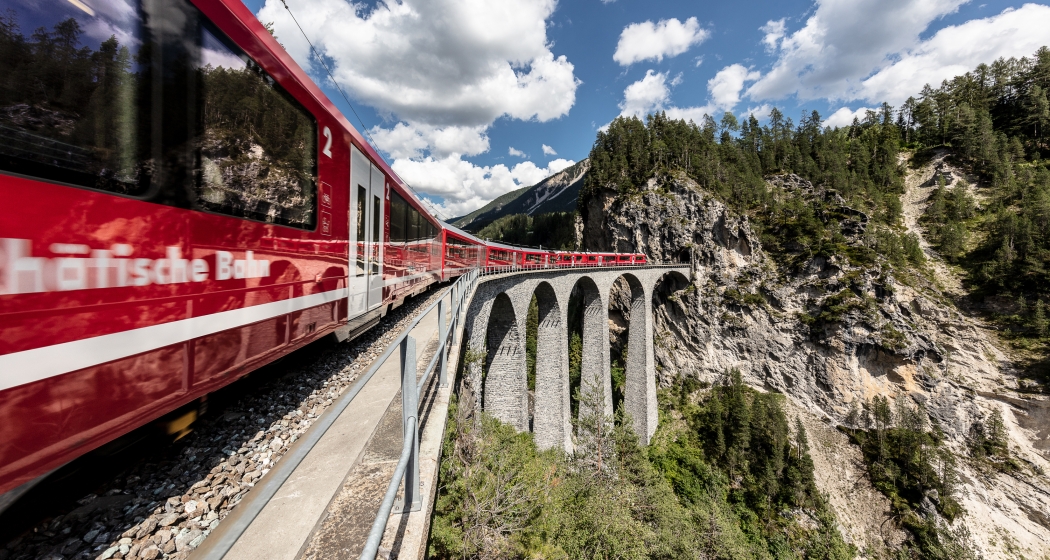 2 - 7 nights incl. breakfast and graubündenPASS for 2 or 5 days of unlimited travel on the Rhaetian Railway train and postbus routes as well as several price benefits throughout Graubünden.
Chur Tourismus
Bahnhofplatz 3
Graubünden has 937 mountains, 150 valleys and the Rhaetian Railway. In a nutshell – pure, unadulterated enjoyment! For from the Alpine City of Chur, the Rhaetian Railway follows a route, partially certified as a UNESCO World Heritage site, through rugged, ravines to gigantic glaciers. And all you need to do to experience this feeling of utter enjoyment is – nothing! Just sit back and enjoy. Or alight for a coffee on a piazza in the Puschlav. Or for a close encounter with some ibex in the mountain pastures.
Price
Cat. Budget, per person from CHF 323 for three nights*
*additional night CHF 70
Cat. Comfort (***), per person from CHF 374 for three nights*
*additional night CHF 87
Cat. Superior (****), per person from CHF 434 for three nights*
*additional night CHF 107
Service
3 nights accommodation, room with shower/WC, incl. breakfast
2 or 5 days unlimited travel with the graubündenPass on Rhaetian Railway, postal bus network, Chur bus and on routes of further partner companies, valid for 7 days
Tourist city map with 32 excursion destinations from Chur
Further advantages with the Chur Guest Card
If you stay overnight in Chur, you will already receive the guest card from 1 night. This allows you to benefit from further inclusive services and discounts during your stay.
Included services:
Public transport in the city of Chur
Discounted services
Various excursion destinations
Further information about the guest card Chur
Reductions & Surcharges
Reductions for children: For up to two children (up to the age of 16) the GraubündenPASS is free when accompanied by an adult. 
Reductions graubündenPass: With the Half-Fare and GA travel card of the SBB
Surcharge graubündenPass: Options for 5 days / 1. class / seat reservation Bernina Express
Surcharge single room: CHF 18.00 / night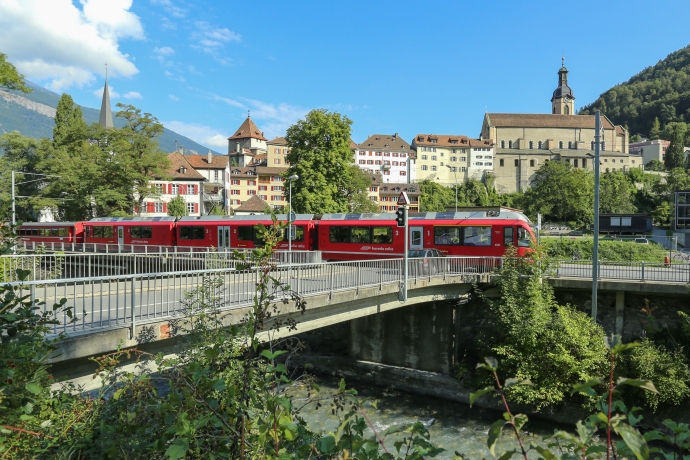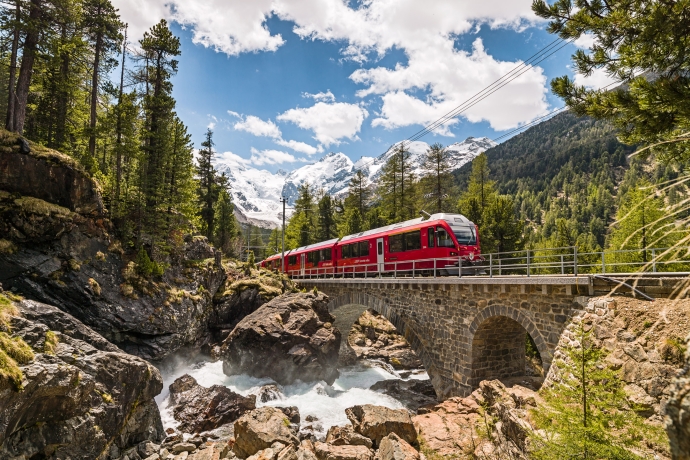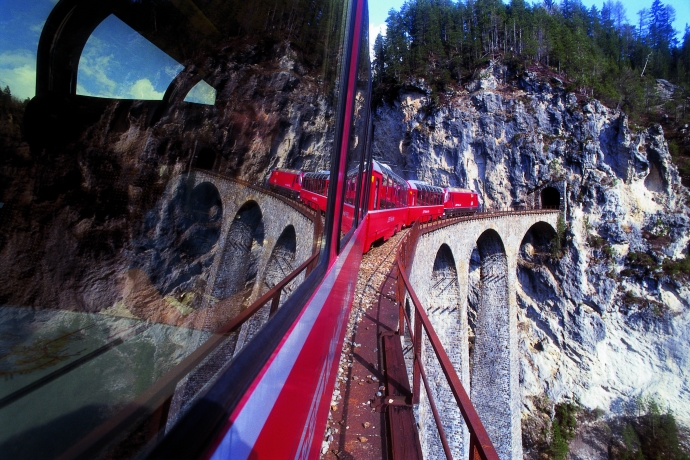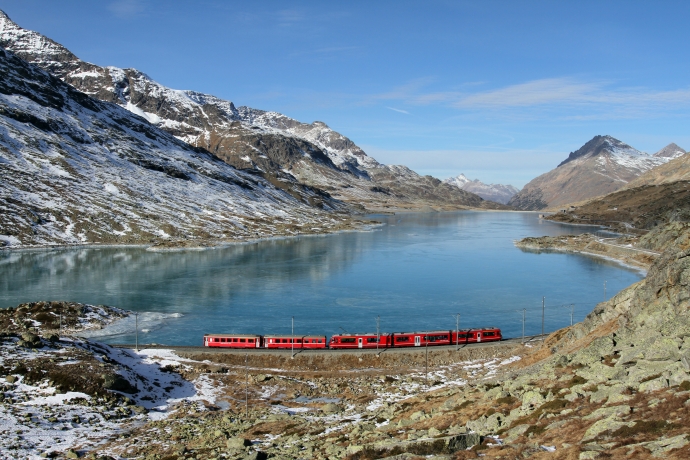 Show all 9 images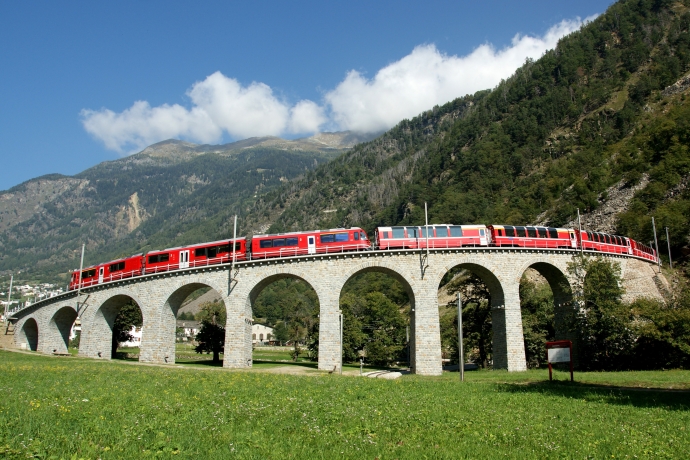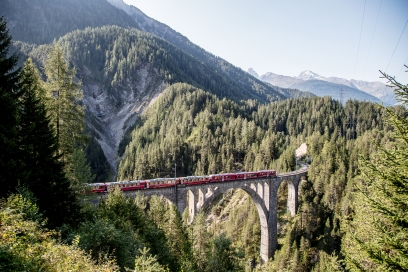 Discover further rail journeys
The Alpine City of Chur is the ideal starting point for unforgettable railway experiences through the mountain landscape of Graubünden. Discover more rail journeys departing from Chur.