News 24.06.2021
News: Excursion tip Rhine Gorge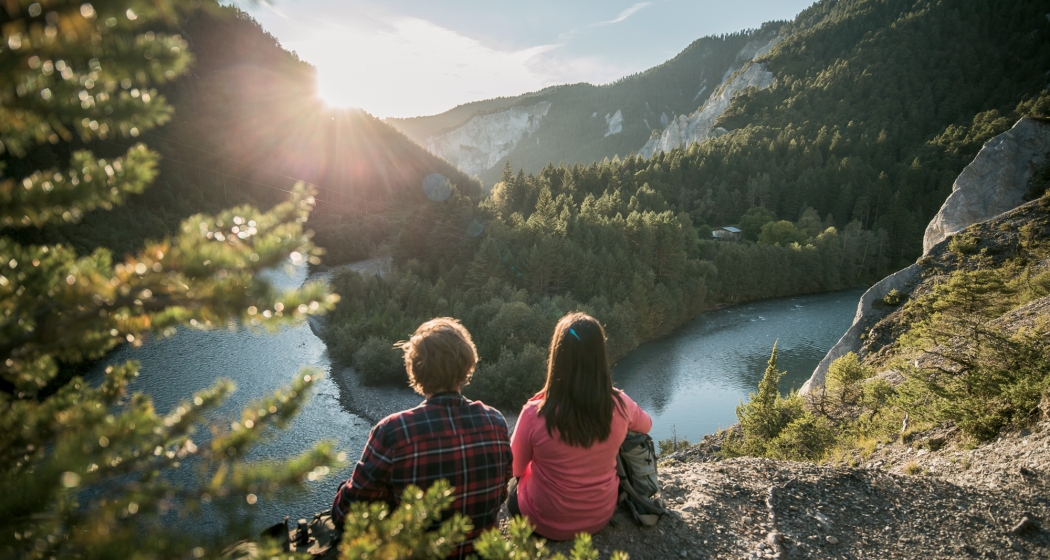 The Rhine Gorge between Ilanz and Reichenau is one of the most spectacular natural landscapes in the Alps. Located not far from Chur, the Swiss Grand Canyon is a popular destination for sports enthusiasts, families and bon vivants.
Beautiful hikes, great bike tours and action-packed rafting and kayak tours offer a variety of experiences along and around the Rhine Gorge. Barbecue areas invite you to a cosy picnic,  various viewing platforms offer the most beautiful panoramic views (and great photo opportunities) and various mountain lakes near the Rhine Gorge are the perfect place to cool off after a day outside...  And thanks to the adventure train of the Rhaetian Railway and the new Rhine Gorge bus, even the journey to and from the gorge is an experience! 
The 14-kilometre Rhine Gorge – «Ruinaulta» in Rhaeto-Romanic – between Ilanz and Reichenau was created 9,500 years ago by the enormous Flims rockslide. Between 9 and 12 cubic kilometres of rock rumbled down at the time and buried the Anterior Rhine under a mass of debris several hundred metres thick. A 25-kilometre-long lake was dammed.  However, over time, the river cut deep into the debris mass. The Ilanz lake flowed away – and the Rhine Gorge was formed.