News 06.07.2021
News: Giger fountain in memory of HR Giger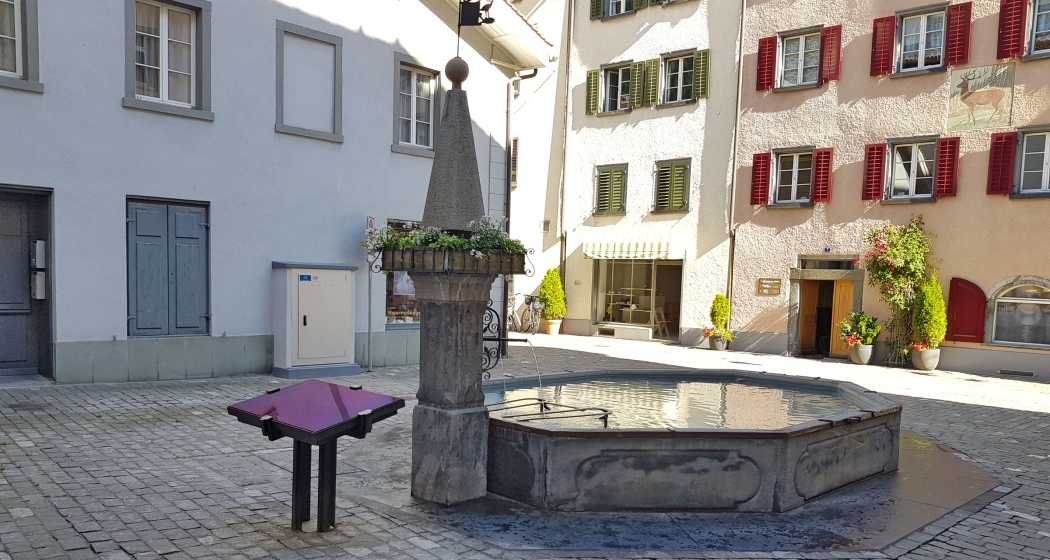 In memory and honour of the Chur-born artist HR Giger (1940 - 2014), Gigerplatz was newly upgraded at the beginning of July with an intervention by the fountain.
Since 2015, the square at the junction of Vazerolgasse and Storchengasse has been called Gigerplatz, in honour of Hans-Ruedi Giger (1940 - 2014), who saw the light of day at Storchengasse 17. A simple plaque on Giger's birthplace commemorates the Oscar-winning creator of the Alien monster. 
At the beginning of July 2021, on the initiative of the association «Pro HR Giger», founded in September 2020, and the city of Chur, the Giger square was upgraded with an artistic intervention of the fountain as well as a touch-screen console where visitors can learn about the life and work of HR Giger in five languages.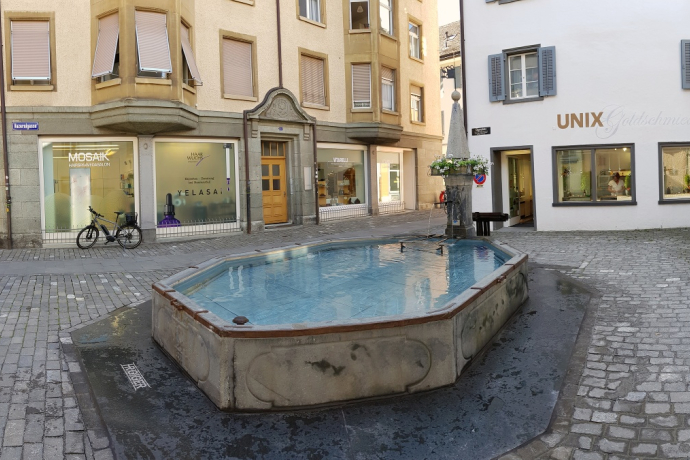 Show all 3 images