News 01.10.2021
News: Opening Hotel Alpenstadt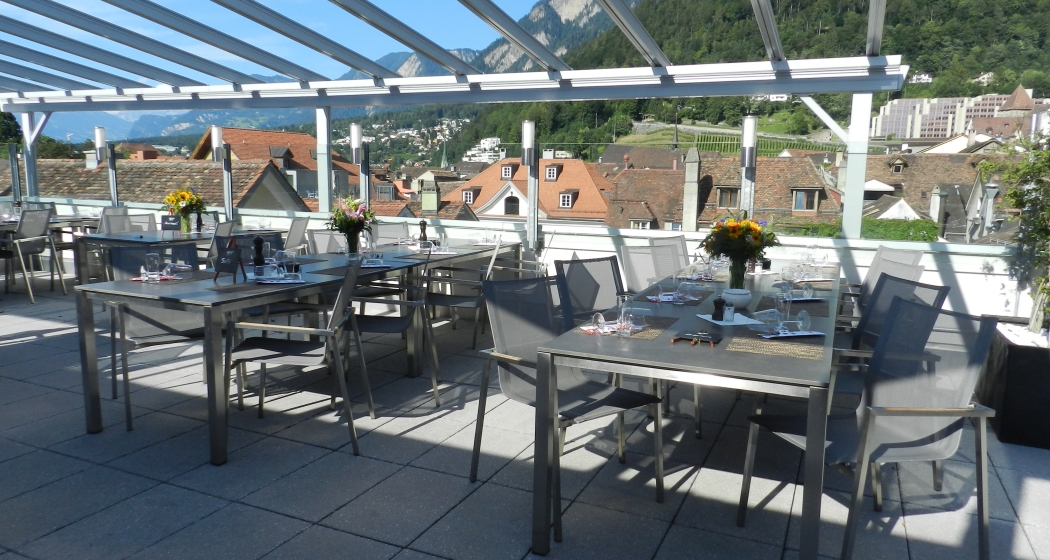 A new hotel will open its doors in the middle of the car-free old town of Chur. The name already suggests that this hotel would like to position itself above all in the area of leisure activities.
In the heart of the Chur's Old town
The Hotel Alpenstadt offers 54 rooms in the middle to upper segment, furnished with Swiss pine wood and box spring beds. The restaurant La Meridiana is located in the same building and offers besides the pine wood restaurant on the ground floor a unique roof terrace restaurant where guests can enjoy breakfast and dinner. The hotel also offers a very spacious room where bikes can be stored safely and comfortably in summer and skis and snowboards in winter. 
The Hotel Alpenstadt is managed together with the Hotel Franziskaner (in the same building complex). Until the opening, the contact details here are valid for enquiries and further information.