Offer Culinary Tour
Culinary cycling tour «Rhine Valley»
Culinary cycling tour through the Rhine Valley with starter, main course and dessert served in three different restaurants along the route. 
Explore the beautiful landscapes on a cycling tour through the Rhine Valley. To keep you going, you will be spoilt with culinary specialities at three restaurants along the route.   
The tour starts at the train station in Chur at the information centre, where you will receive a detailled description of the tour and vouchers for the culinary menu along the way. The cycling tour takes you to small villages along the Rhine river. In Reichenau, you pass by the confluence of the Vorder and the Hinter Rhine. On the high plateau with the villages  Bonaduz and Rhäzüns, you enjoy a beautiful scenery and you can visit the unique churches Sogn Paul and Sogn Gieri, dating back to the High Middle Ages. Along a nice cycling trail in the forests, you reach the golf course of Domat/Ems. Making a side trip into the historic old town of Chur, you finally get back to the starting point.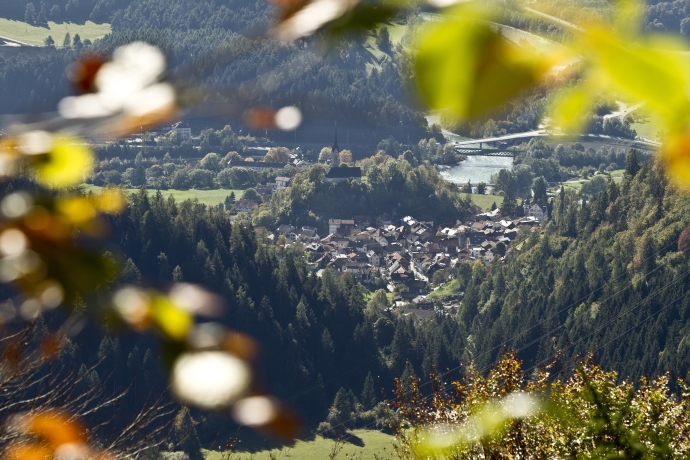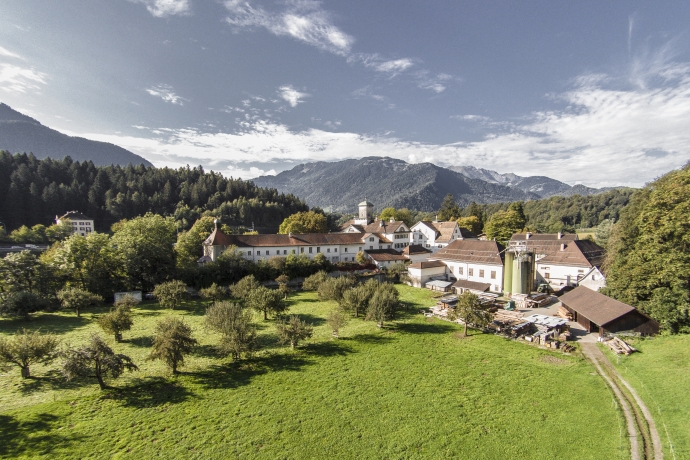 Show all 9 images
Price
Services
Map with detailed information about the route
Tasty 3 course menu in three different restaurants along the route
Menu
Details
Starting point: Mainstation Chur
Starting time: 10.30 am
Duration: ca. 5 - 6 h
Cycling time: ca. 2 - 3 h
Route: Chur - Tamins - Bonaduz - Rhäzüns - Domat/Ems - Chur
Bookability
Booking deadline
For 1 - 6 persons: At least 1 day in advance
For groups of more than 6 persons: 3 working days / menu choice required in advance
With Geschenkidee voucher: 3 working days
Bike Rental
Bike rental is not included in the price and bikes must be organised by the participants. Rental service is provided by the following companies:
Outside Chur Rental (MON-SAT)
Adress: Untere Gasse 4, 7000 Chur
Phone: +41 81 252 27 53, www.outsidechur.com
Velocenter Imholz AG (TUE-SAT)
Adress: Wiesentalstrasse 135, 7000 Chur
Phone: +41 (0)81 353 62 00, www.imholz-ag.ch/ 
Rent-a-Bike AG (Daily)
Pick up at SBB counter at Chur mainstation
Online reservation under www.rentabike.ch/reservation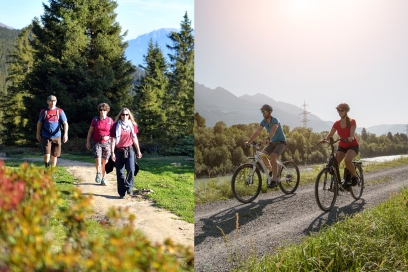 Discover further culinary tours
Explore the Alpine town of Chur and the Rhine Valley on one of a total of 4 culinary hikes, 2 culinary bike tours and 1 culinary snowshoe tour.