Event Churer Rheintal
Inauguration 5: Lecture "Church Hill, Church Stone or Church Hill?"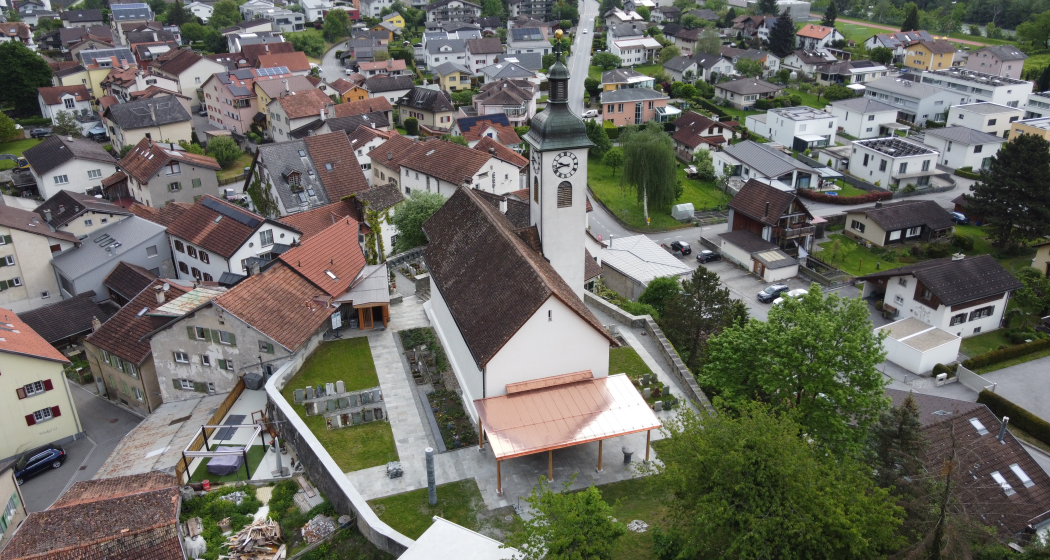 The Felsberg church is located in the middle of the village on an elevation as a clearly visible landmark. But how did this elevation come about geologically? Prof. em. Adrian Pfiffner and Cornel Ehrler
Description
Ort
Evang.-ref. Church Felsberg
Lecture by Prof. em. Adrian Pfiffner and Cornel Ehrler at the inauguration of the Felsberg Church and Cemetery

How did the elevation on which the Felsbergs (first mentioned in a document in 1305) build their church come about? Alfred Schneller in his village chronicle speaks of a "church stone". This raises the assumption that the church was built on a boulder from Calanda. There is talk of a "church mountain" in the context of the redesign of the church, which has a more symbolic character. For the prophet Isaiah speaks of a mountain on which God invites everyone to his table at the end of time (Isaiah 25:6-8). Or is it a hill like many others in the area between Tamins and Chur? Adrian Pfiffner, geologist from Domat/Ems and professor at the Institute of Geology at the University of Bern, will provide enlightening insights. To this end, Cornel Ehrler will present his essay on the genesis of the church hill in 7 days. Tense? You are very welcome!
Contact
Evangelische Kirchgemeinde Felsberg
Obere Gasse 3, 7012 Felsberg