Event Churer Rheintal
LIonel "Your Truth"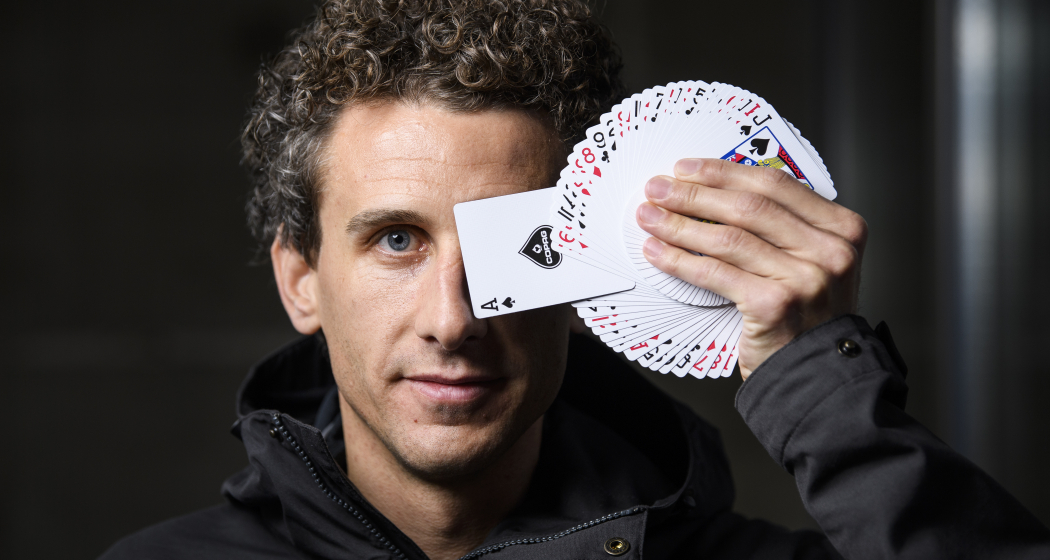 Magic with passion. In spring, he became the first Swiss ever to win the "Fool Us Trophy" in the USA. The prize is considered the Oscar of magic.
Description
Ort
Sentupada Church and Cultural Centre
2021 is a magical year for Lionel: In spring, he became the first Swiss ever to win the "Fool Us Trophy" in the USA. The award is considered the Oscar of magicians. Lionel has managed to amaze the two hosts of the Penn & Teller show with his milk bag trick. The two American magic luminaries simply couldn't explain how he manages to serve different drinks one after the other from one and the same bag. And then tear it up in front of everyone – to prove that the box is not faked. The whole world was amazed at this unique effect that Lionel has developed himself over the last few years.
It is the temporary crowning glory of a successful career that he has steadily promoted in recent years.
His current play "Your Truth", directed by Johannes R. Millius, is a great success. Numerous performances were already sold out. The tour through German-speaking Switzerland is in full swing. From September 2023, the programme will also be shown in theatres in French-speaking Switzerland.
Lionel launched his magical career with training as a movement actor at the Mimenschule Ilg in Zurich and the Ecole Internationale de Mimodrame de Marcel Marceau in Paris. During his business studies for the "Master of International Business Development", the young magician performed on weekends and thus financed his studies.
Since its beginnings, he has continued to educate himself. In 2015 he studied at the University of the Arts in Stockholm together with 25 magicians from all over Europe. He is proud to be the first artist in Switzerland with a university diploma in magic.
Contact
Porta Aviarta
Sur Rieven 17, 7013 Domat/Ems
Responsible for this content Porta Aviarta.
This content has been translated automatically.

This website uses content from Guidle.