Markets in the Alpine City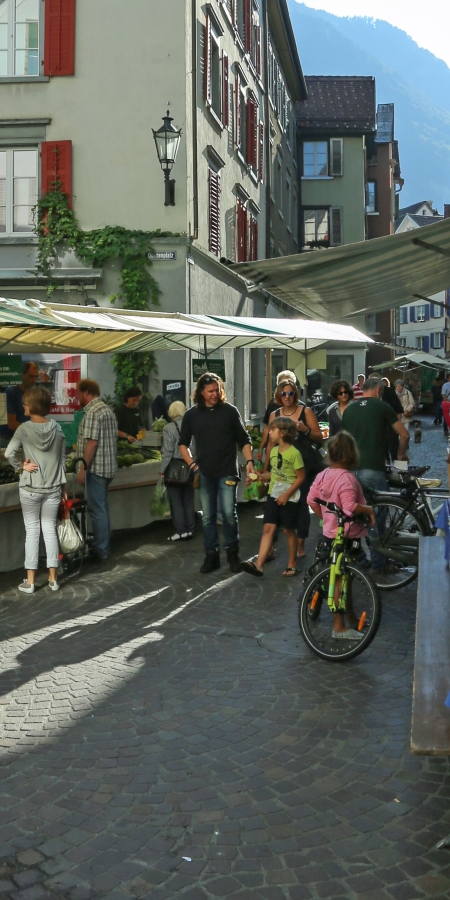 The weekly farmers market from May to October is an example of how it feels to live in the Alpine City. The products can hardly be found anywhere else so fresh and natural. And the offer is wide! From vegetables, salad, herbs, seedlings, dried meat, local sausages and salami to cheese, honey, beeswax candles and fresh bread. And as befits a market, the best way to get up is with the chickens. You will find the largest selection and the most beautiful colours early in the morning. A whole series of other markets in and around Chur can be found below.
Weekly farmer's market with fresh products
From Graubünden, rural and of course good: The popular Saturday market is a real farmers market. Farmers from all over Graubünden offer their fresh products at their market stalls in the old town.
Place
Obere Gasse & Untere Gasse/Ochsenplatz, Chur
Time
Every Saturday from 8 - 12 am from May to October
Contact
Churer Wochenmarkt
Tel. +41 81 253 50 60
info(at)churer-wochenmarkt.ch 
www.churer-wochenmarkt.ch
Gänggeli- und Flohmarkt (flea market)
Here you sell the many colourful things that are no longer needed at home. Swap - search - rummage - it has something for everyone.
Place
Arcasplatz, Chur
Time
8 am - 2 pm, every first Saturday of the month, from April to December
Contact
Tel. +41 79 638 40 50, Armin Schneller
arminschneller@swissonline.ch
www.flohmarkt-chur.ch
Frühlingsmarkt (Spring market)
The spring market looks back on a long tradition. Market drivers, especially from Eastern Switzerland, present their goods on the two-day market.
Place
Bahnhofstrasse/Alexanderplatz, Chur
Time
End of April
Contact
Tel. +41 79 662 65 94
ostschweiz(at)marktverband.ch 
www.marktverband.ch/de/ostschweiz
Market stall Plankis Foundation
During the summer months, we present our products at a market stall Chur's town hall. We are looking forward to your visit!
Place
Rathaushalle, Poststrasse, Chur
Time
Mai - October 
Wednesdays from 9 am - 4 pm
Contact
Tel. +41 81 255 13 61
just(at)plankis.ch
www.plankis.ch
Andreas market
The Andreasmarkt also has a long tradition and takes place over two days.
Place
Bahnhofstrasse/Alexanderplatz, Chur
Time
End of November
Contact
Tel. +41 79 662 65 94
ostschweiz(at)marktverband.ch 
www.marktverband.ch/de/ostschweiz
Churer Weihnachtsmarkt (Christmas market)
For already 30 years you can buy presents at the traditional Christmas market in the Old Town of Chur and get in the right mood for Christmas. With over 130 market stalls, the market is one of the largest in Switzerland. Here you will find everything your heart desires: Advent wreaths, Christmas decorations, homemade gifts, wooden toys, homemade Christmas cookies and much more. 
There is also something for the body at the Christmas market: whether a barley soup, a hot Glühwein, a sausage or some homemade cookies - there is something suitable for all hungry mouths.
Place
Old Town, Chur
Time
Friday (2 - 9 pm) and Saturday (11 am - 7 pm) before the first Advent
Contact
Tel. +41 81 253 50 60
www.weihnachtsmarkt-chur.ch
Christkindli market Chur
Meeting friends, snacking cookies, drinking hot Glühwein, shopping for Christmas presents: At the Christkindli market in Chur you can really enjoy the pre-Christmas time. Numerous traders and artisans offer their goods - if you are still looking for gifts, you will certainly find them here. The Christkindli market also offers culinary delights - be it with a cup of Glühwein, waffles, local specialities from Graubünden or the popular grill sausages.  
Place
Alexanderplatz, Obere Bahnhofstrasse, Poststrasse, Kornplatz, Chur
Time
Daily from Friday before the first Advent until 23. December
Market stalls: 11 am - 7 pm
Food stalls: 11 am - 9 pm
Contact
Tel. +41 79 435 14 17
christkindlimarkt@bluewin.ch
www.christkindlimarkt-chur.ch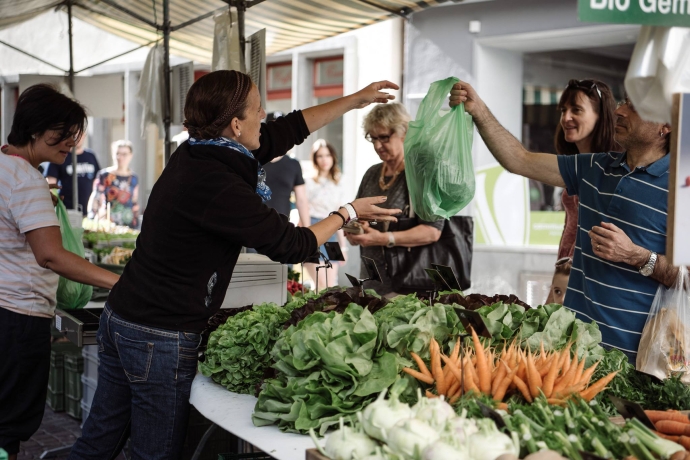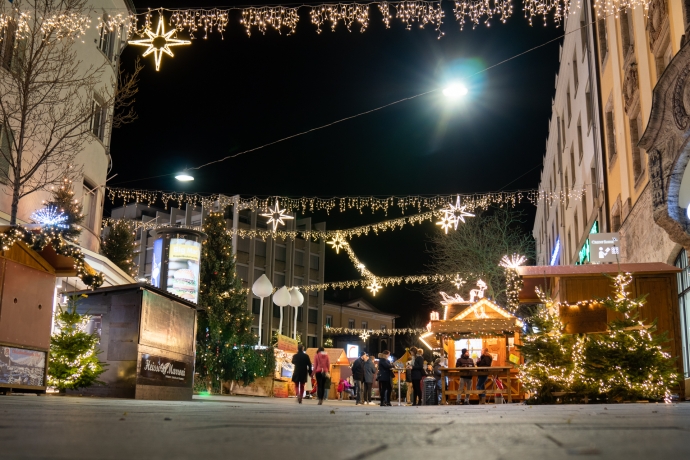 Show all 6 images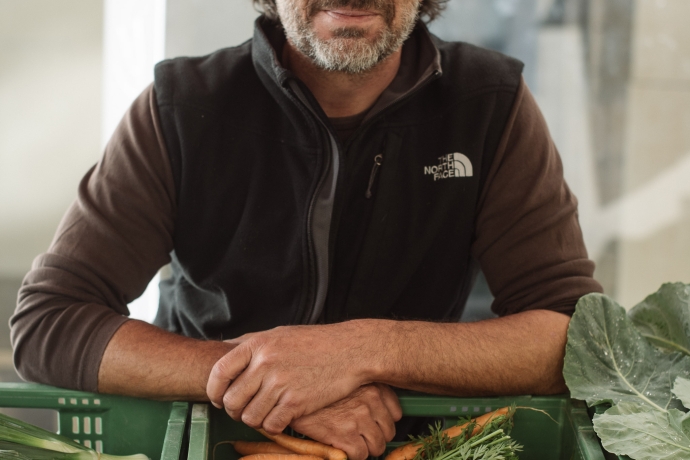 Markets in Bonaduz
Herbstmarkt (Automn market)
Dorfplatz, Bonaduz
last weekend in September
Martini market
Dorfplatz, Bonaduz
11. November
Markets in Domat/Ems
Goods market
Dorfplatz, Domat/Ems
Trade exhibition
Domat/Ems
in October, every m Oktober, every 2 years
Christmas market
Domat/Ems
Markets in Felsberg
Automn market
Felsberg
Alpine ascent of the cattle
Felsberg
Markets in Tamins
Kunkelspass market
At Kunkelspass
End of September