Offer Guided city tour
City E-Guide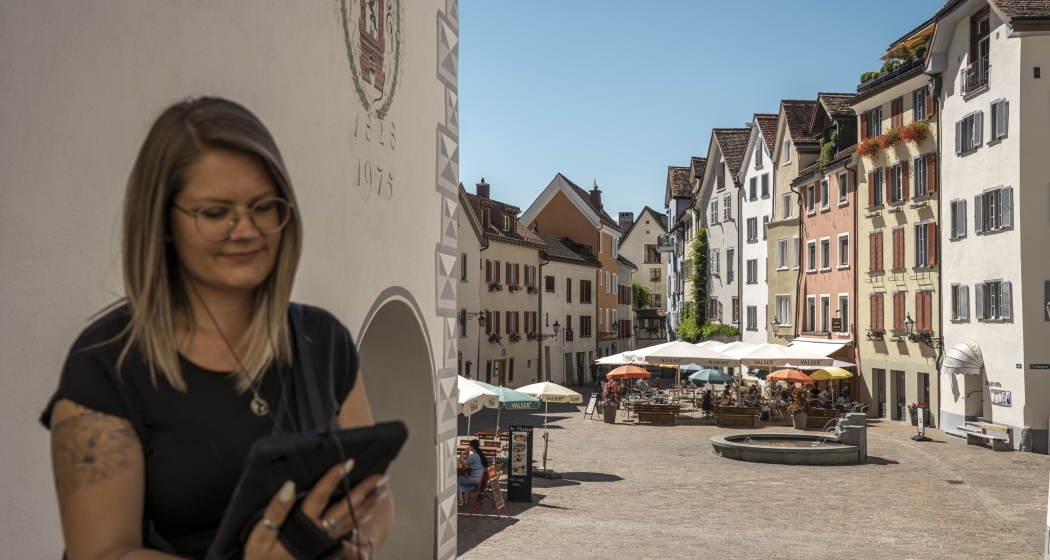 The City E-Guide by Chur Tourism is the individual city tour for your mobile phone or tablet. With the free app, you can explore the city on your own. All kinds of interesting facts about history, culture, sights and much more are available in the app at any time. You can choose from various tours of different lengths, which can be adapted to your starting point thanks to GPS positioning.
In 43 chapters you will learn many interesting facts about the history and culture of the Alpine City of Chur and the holiday canton of Graubünden. A further 32 chapters deal with the Cathedral Treasure Museum of the Diocese of Chur - you will learn many interesting facts about the history of the diocese, about the cathedral treasure of Chur and the Death Pictures from the Episcopal Castle.
How it works
Instead of joining a guided tour, you can use the map view to go on your own individual city walk or choose one of our suggested routes:
Best of Chur
Cathedral Treasure Museum
Churches route
StreetArt tour
Hidden Chur
Complete route
On the basis of a clear plan you can orientate yourself and select the desired chapter at the respective location. If you have no possibility to follow a route on site or only a part of it, you can listen to everything comfortably from everywhere via the map view or the route of the Cathedral Treasury Museum and get an idea of the individual stations with the deposited pictures.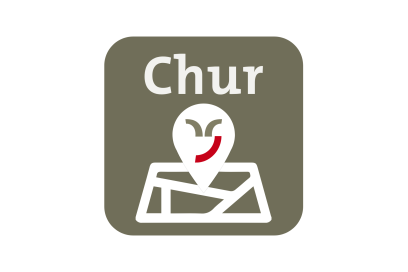 City E-Guide App.
Free Download for mobile devices / tablets
The City E-Guide app is free to download from your App Store.
Rental at Tourist Information
At the Tourist Info at Chur mainstation, you have also the possibility to rent a tablet with the City E-Guide on it. Thanks to the larger screen, tablets are ideal for experiencing the tours together with one device.  
Languages available: German / English
Price: CHF 12.- 
Deposit (cash): CHF 100.- or Euro 100.-
Headphones (if needed): CHF 5.- to CHF 7.-
Tablets can only be rented during the opening hours of the Tourist Information and must be returned the same day. . Please note the opening hours of the Tourist Information.
At the moment, the City E-Guide is avaible in German and English. If you prefer another language for the discovery tour through the city, you can download the following audio guide files or rent an audio guide device at the Tourist Information.