«The Capital» of Bike Kingdom
Mountain Biking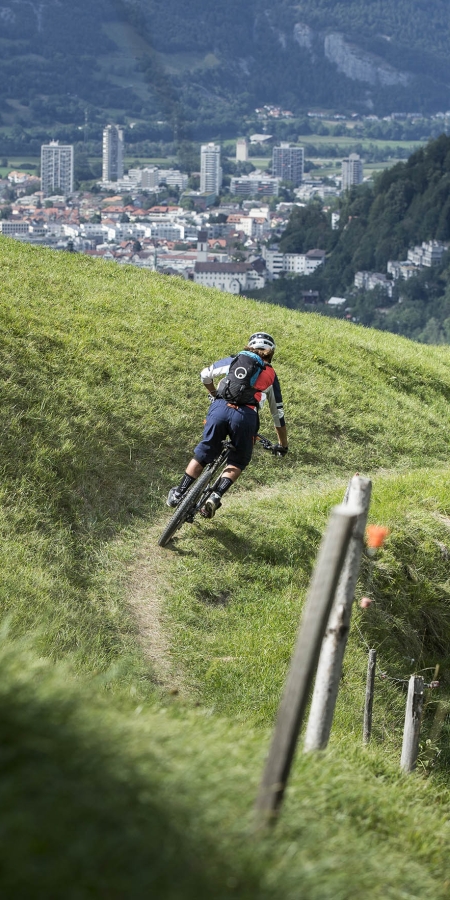 Chur is the capital of the most beautiful and largest mountain bike region in Switzerland: Graubünden, also known as the «Home of Trails». So it's hardly surprising that bikers also get their money's worth in the Alpine City.
Together with Lenzerheide and Arosa, Chur forms the legendary «Bike Kingdom». Bike champion Nino Schurter also appreciates his adopted home of Chur as the perfect starting point for varied bike tours. Downhillers can expect a top offer in the Alpenbikepark Chur with its five official downhill trails. With its enduro and cross-country tours, Brambrüesch is Chur's bike mountain par excellence anyway. Due to the low altitude and the mild climate, in Chur there is biking season almost all year round.
Highlights for mountain bikers
Nino Schurter «Riding home»
Nino Schurter, the mountain bike Olympic champion and multiple world champion, has chosen the Alpine City of Chur as his home town. Why? See for yourself in his video «Riding home».
Trail Tales: Fürhörnli tour
1300 metres above the roofs of the Alpine City of Chur, a summit book awaits adventurous bikers. Combined with a detour over the Churer Joch, this will be a long tour that combines great views with magnificent trails.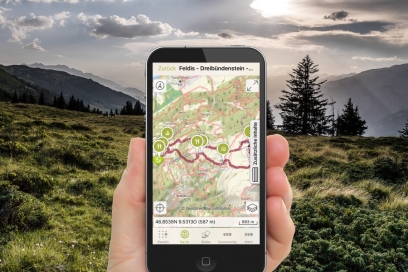 Interactive tour planning.
Outdooractive App
In the Outdooractive App you can find the best tour suggestions in the region as well as information about mountain huts, cableways and much more. Everything is map-based with integrated GPS function.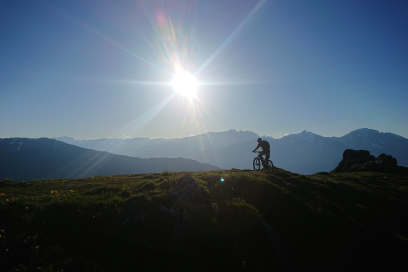 Story.
With the E-Mountain Bike from the city up to the Churer Joch
The Churer Joch rises 1,500 metres into the sky between Arosa and Lenzerheide above the Alpine City. A beautiful ascent leads mountain bikers directly from Chur up to the intermediate peak, inconspicuous from below. A full-blown day tour for bikers in good shape, for many unreachably far away. But with an e-bike, mountains become flatter, they say. But will the battery last that far up?