Offer Active & sports
Biketicket 2 RIDE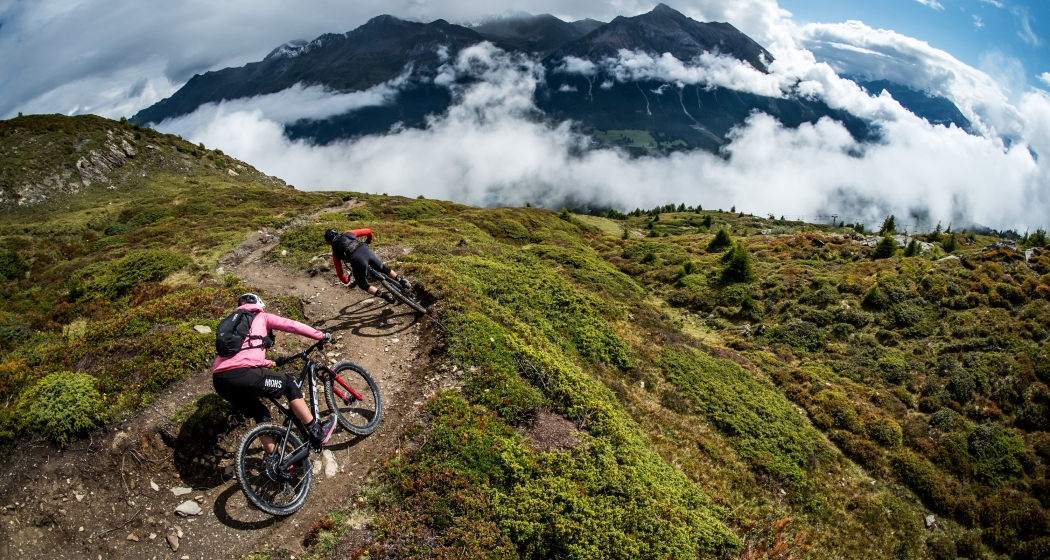 Are you looking for a special bike experience? Then we recommend the three enduro tours of the extra class with the bike ticket 2 RIDE. True to the motto endless bike enjoyment for all levels, in combination with the cable car transport. Thanks to different levels of difficulty and distances, the three routes blue, red and black guarantee everyone an unforgettable riding pleasure and make it easy to discover the most beautiful trails between Chur, Lenzerheide and Arosa.
Chur is the perfect starting point for this incomparable biking experience. The «Biketicket 2 RIDE» can also be easily combined with the tours in the region Arosa/Lenzerheide, at the Alpenbikepark Chur or other bike tours in the region.
615 Biketicket 2 RIDE blue, level easy
Beautiful scenic views with nice and solid trails, few easy gradients and a short push up in the area Malix/Churwalden. The tour is suitable for families.
Distance 39 km / altitude: -2400 m (+620 m)
Stamina 3/5 and technique 2/5
616 Biketicket 2 RIDE red, level intermediate
This tour offers a lot of variety for experienced bikers. It runs mostly on narrow trails with fast descents. A secret tip is the final run from Parpan over Grida to Chur.
Distance 42 km / altitude: -3250 m (+950 m)
Stamina: 4/5 and technique 3/5
Biketicket 2 RIDE black, level difficult
The mother of all enduro tours for ambitious bikers. Nearly 700 m (altitude) uphill pedalling and over 6000 m (altitude) downhill. A special bike experience with 10 different cableways.
Distance 64.5 km / altitude: -6000 m (+636 m)
Stamina: 5/5 and technique 5/5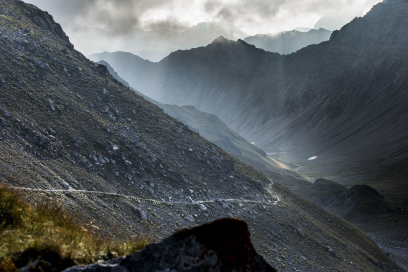 Biking in the Bike Kingdom.
Biketicket 2 Ride
For more information on the tours and the Biketicket 2 Ride, visit the Bike Kingdom website.
Contact
Bergbahnen Chur-Dreibündenstein AG
Kasernenstrasse 15