Brambrüesch. Feldis. Pradaschier.
Snowshoe Arena Dreibündenstein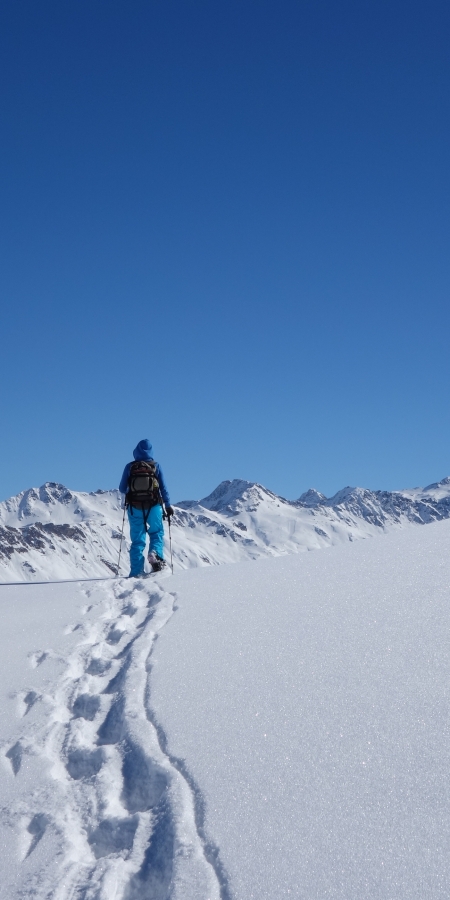 The Snowshoe Arena Dreibündenstein is located in the heart of the Chur, Viamala and Lenzerheide regions. It connects the three winter sports areas Brambrüesch, Feldis and Pradaschier for snowshoe hikers. Well-signposted snowshoe routes lead from the three stations to the Dreibündenstein high plateau, opening up great possibilities for varied snowshoe tours.
Die Schneeschuh-Touren ab Brambrüesch sind ab dem 4. Dezember 2022 offen und markiert, die Touren ab Feldis und Pradaschier folgen frühestens ab 11. Dezember. Update folgt.
Operating hours of the cableways
Over the high plateau.
Snowshoe round tours
General information about the snowshoe round tours
Video: Snowshoe-Arena Dreibündenstein
Additional offers for snowshoe hikers
Please stay on the designated routes and respect the wildlife areas. Thank you!