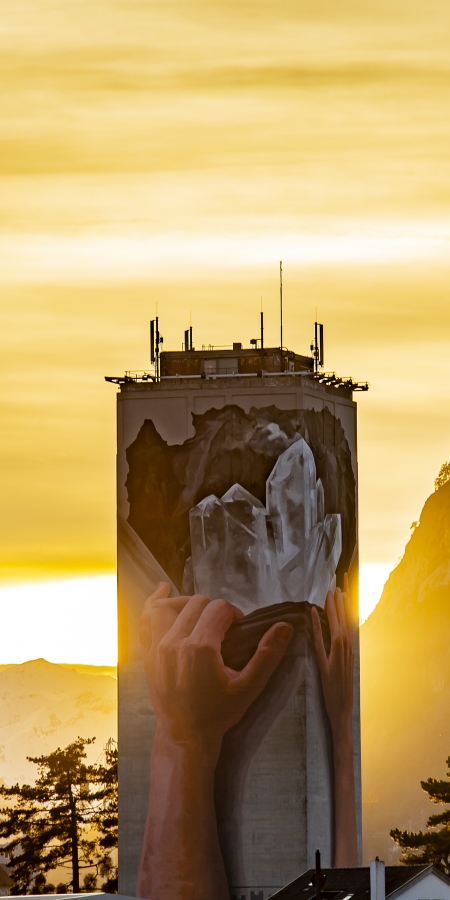 Chur is the hometown of streetart artist Fabian Florin, alias «Bane». Together with «Pest» he forms the internationally renowned artist duo «Bane&Pest», which has already realised several extraordinary graffiti artworks in Chur, including the largest mural in Switzerland.
As founder and president of the «Association for Urban Culture Graubünden», Bane continues to drive this development, among other things with the Street Art Festival Chur.
Graffiti artwork by «Bane&Pest» in Chur
With the project StreetArtFestival Chur the association for urban culture Graubünden wants to make a new contemporary art accessible to the public. At the first implementation in 2018, the large mural «Home Ground» was created. Further implementations are in planning.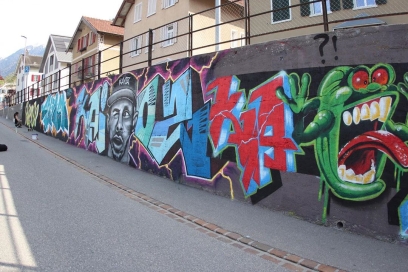 Legal walls for graffiti artwork
The city of Chur supports graffiti art with an overall concept. Since 2014, numerous walls have been released for creative works of art. The legal locations can be found on the GIS city map.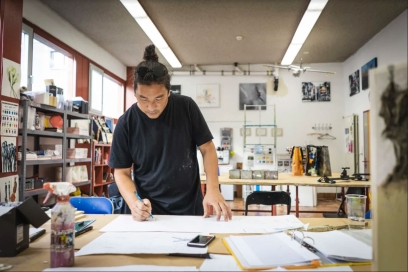 In recent years, Fabian «Bane» Florin, born 1982 in Chur, has created his his art all over the globe. And so, Florin's work shapes urban environments from the Mediterranean right over to Asia.