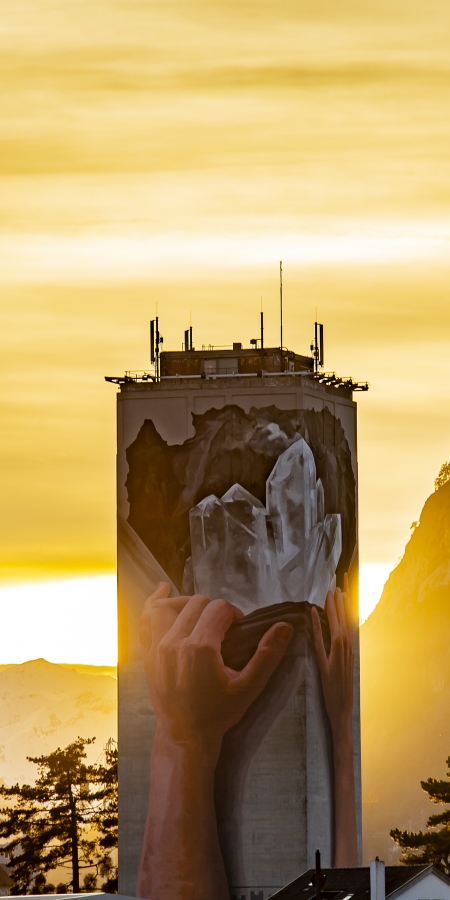 Chur is the hometown of street artist Fabian Florin aka «BANE». His works now adorn cities from the eastern Mediterranean to Asia and are highly regarded exhibits in art galleries. Numerous works of unique charisma can also be seen in Chur.
As founder and president of the «Association for Urban Culture Graubünden», BANE continues to drive this development, among other things with the Street Art Festival Chur.
Graffiti artwork by «BANE» in Chur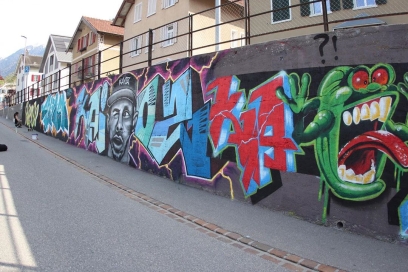 Legal walls for graffiti artwork
The city of Chur supports graffiti art with an overall concept. Since 2014, numerous walls have been released for creative works of art. The legal locations can be found on the GIS city map.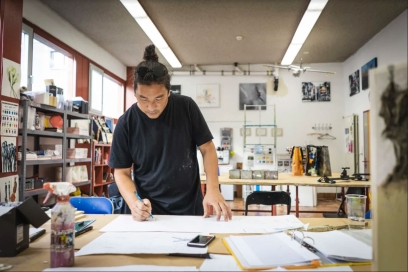 Urban art turns our living environment into a gallery. And it is precisely into these living worlds that BANE immerses himself with his work - acting as observer, creator, curator. Born in Chur in 1982, BANE followed a path that sometimes led him through the deepest abysses but also to ever new sources of inspiration. Inspiration, which the Chur artist gave expression in works around the globe.