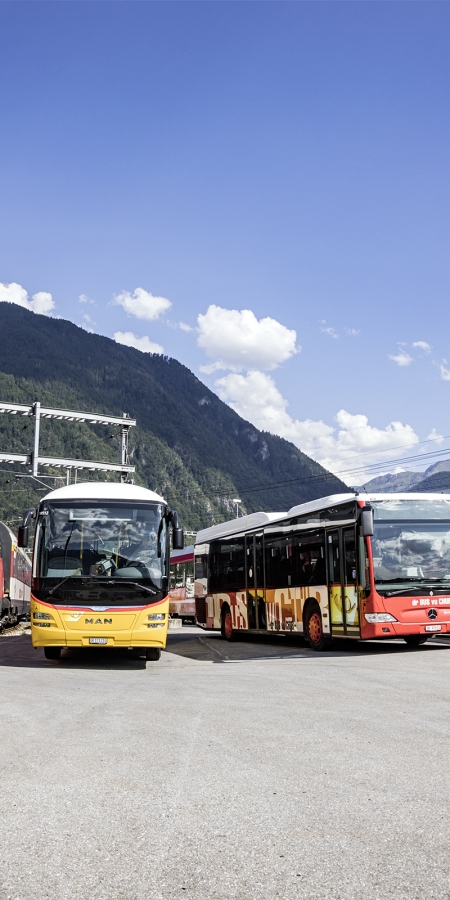 In the heart of Europe, Chur is the connecting Alpine City between north and south. From the modern railway station there are direct rail connections to Zurich, Basel and St. Gallen, as well as to European centres such as Amsterdam, Brussels, Hamburg or Stuttgart. The A3/A13 motorway connects Chur as an international transalpine route with the European highway network on the axis between Germany and Italy. 
Chur is terminal station of the SBB (Swiss Federal Railways) and the most important international railway lines from Germany and the Benelux countries. The city has excellent high-speed train connections from Zurich/Airport and northern countries. From the north, Chur is connected to international rail traffic via Basel and Zurich by the Swiss Federal Railways (SBB). You can reach Chur directly from Hamburg via Frankfurt and Freiburg by ICE train without changing trains.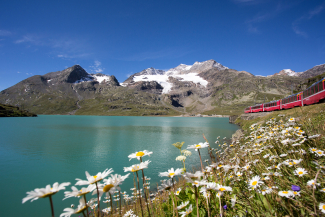 Travelling by long-distance bus
Flixbus
With the comfortable long-distance buses from Flixbus you can travel directly to Chur twice a day at reasonable prices without changing trains from Munich, Lindau, Bregenz, Dornbirn and Milan. From many other cities in Germany (e.g. Berlin, Nuremberg, Leipzig, Frankfurt, Augsburg) the journey to Graubünden is possible by changing trains at the Munich ZOB.
IC Bus
The IC Bus - the little brother of the train - takes you from Thursday to Monday twice a day and every Tuesday and Wednesday with a direct connection from Munich and Memmingen to Chur. The IC Bus fleet has state-of-the-art security equipment, free WLAN with entertainment portal and generous seating distance. Tickets can also be booked conveniently for the entire journey with Deutsche Bahn and the IC bus.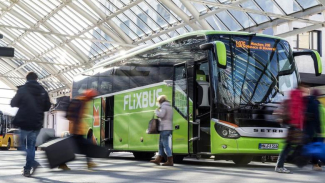 Chur is easily accessible by car. The city lies in the middle of the transalpine route between Munich and Milan and has two motorway exits on the A3/A13 (Chur Nord / Chur Süd). From both you are within a few minutes in the centre of the Alpine City. Use the route planner to find out the shortest and fastest route before departure.
Zürich Airport is one of Europe's air traffic hubs and is served by numerous airlines. Additionally, it is ideally connected to the public transport network, guaranteeing you a seamless post-flight journey to Graubünden. There are numerous other airports around Chur, such as Friedrichshafen (DE), Innsbruck (AUT), St. Gallen-Altenrhein or Basel.
Transport from the Airport by SBB
You can easily reach Chur by train (SBB) all airports in Switzerland.
From the airport to Chur - Graubünden Express
The Graubünden Express takes you from Friedrichshafen Airport or Zurich directly to your hotel in Chur!
The Alpine City is located on the national Rhine Route No. 2 (Andermatt-Basel). A description of the route, maps and tips can be found on:
Further information on cycling and other cycle routes can be found here: