Offer Group offers
Bikeboarding in Chur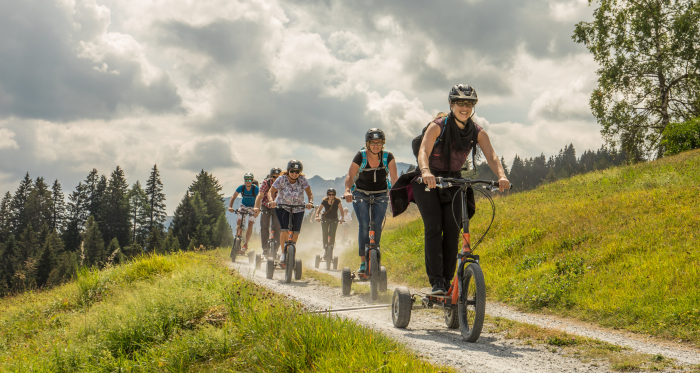 Cableway return journey Chur-Brambrüesch, lunch or brunch in the mountain restaurant, bikeboard ride Brambrüesch-Känzeli
Chur Tourismus
Bahnhofplatz 3
Would you like to spend a few hours relaxing in nature? Chur is the ideal starting point. In the middle of the city, the Chur Cableways take you up to the Brambrüesch plateau. In the midst of the most beautiful mountain summer meadows and with a unique mountain panorama, you can enjoy a delicious lunch at the mountain restaurant. On Sundays, you are spoilt for choice: in addition to lunch, you can also choose a brunch. After refreshment, the bikeboard (scooter) descent to the middle station Känzeli promises fun and action. 
Group offers: Precautionary measures COVID-19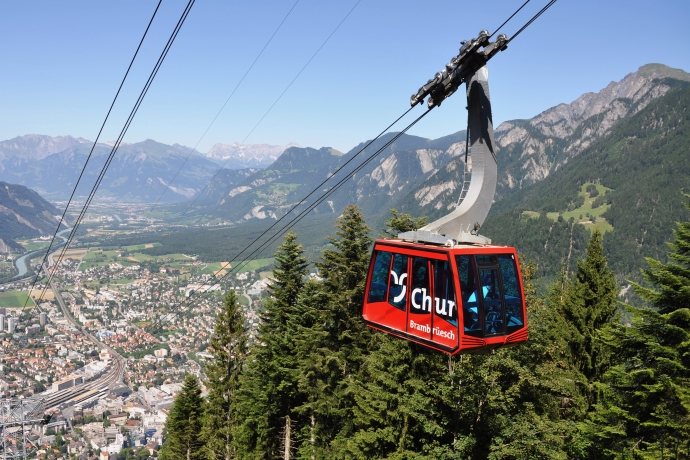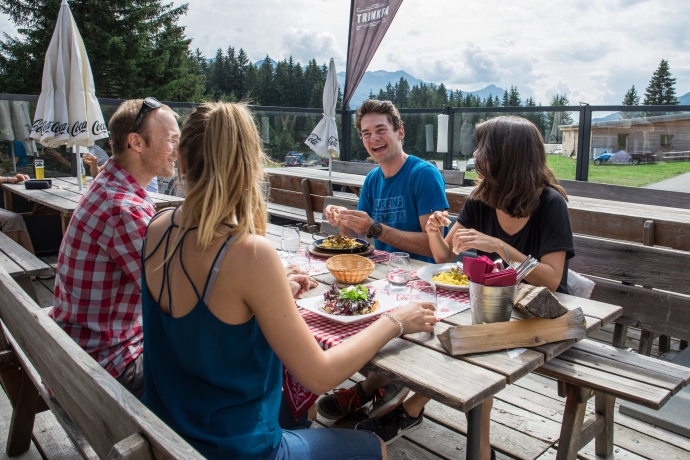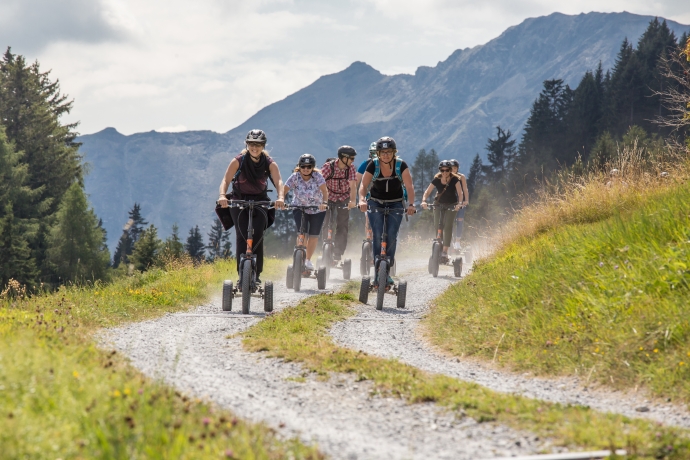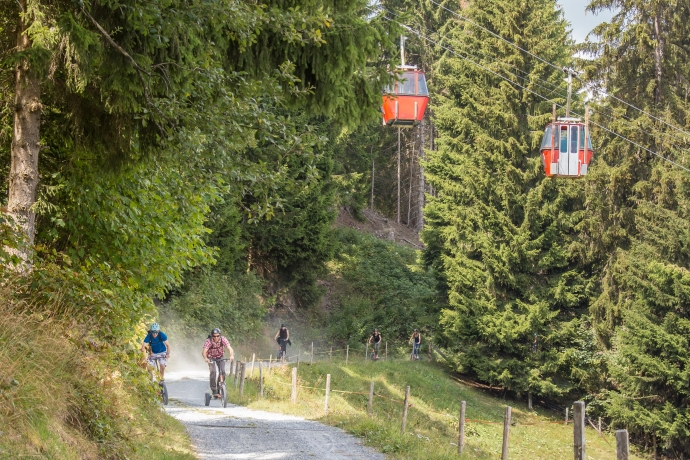 Show all 5 images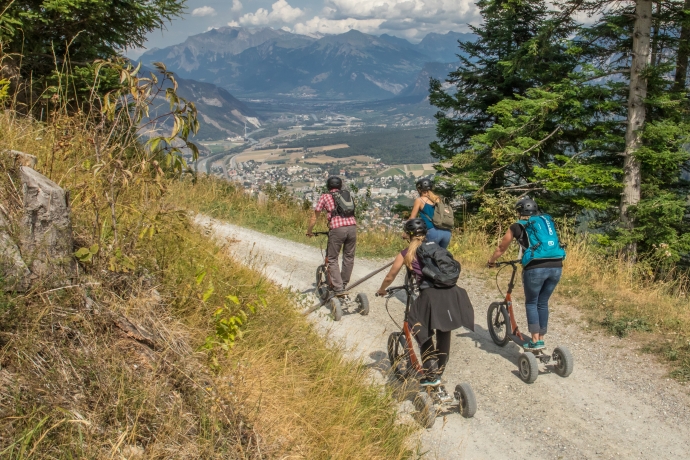 Price
The prices depend on the number of participants and the choice of menu. We will be happy to offer you the exact prices for your group on request. 
Reductions
For children up to 16 years
Services
Cableway journey Chur - Känzeli - Brambrüesch
Lunch menu (3 courses) or Brunch (ony Sundays) in the mountain restaurant (drinks not included)
Bikeboard / scooter ride from Brambrüesch to the Känzeli middle station
Cableway journey Känzeli - Chur
Details
Group size: from 5 persons
Duration: 1/2 day
Bookability
Can only be booked during the operating hours of the Chur Cableways
Weekend and holiday operation: 2 April - 6 June 2021
Daily operation: 12 June - 24 October 2021
Option 
The offer can also be booked together with a guided city tour.
Discover further group offers
Discover ready-made, bookable group excursions and team events here. Our offers combine culture, activities and enjoyment according to your taste.