Over hill and dale.
Trail running & running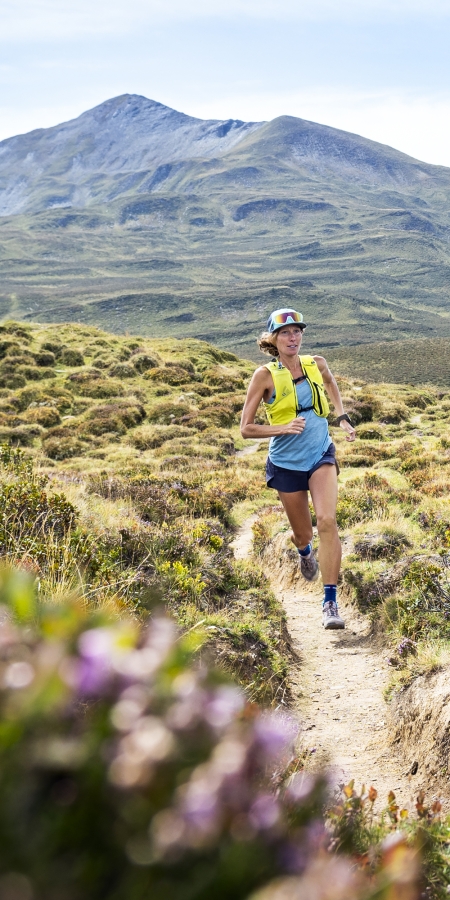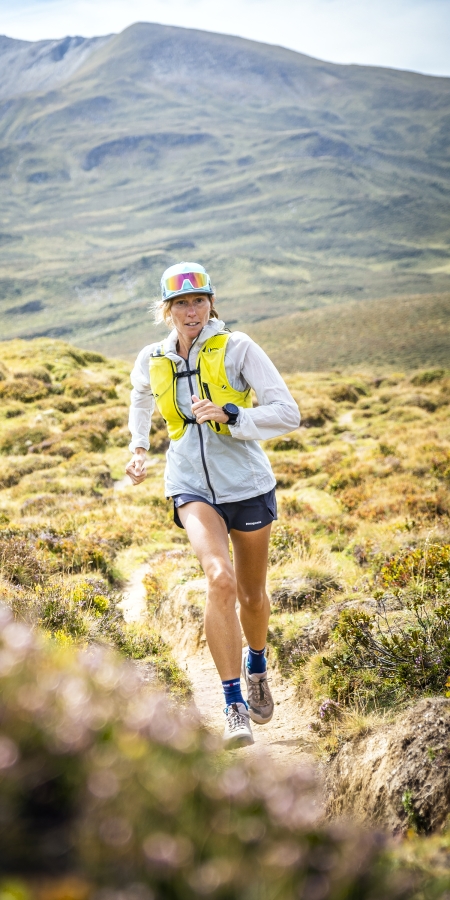 Chur is the ideal starting point for varied trail running tours. Numerous trails lead directly from the city into the forests and hills of the Chur Rhine Valley. If you prefer an alpine running environment, choose Chur's local mountain Brambrüesch as your starting point. For more extensive tours, the large network of hiking trails, in combination with mountain railways or public transport, offers countless possibilities. And joggers and Nordic walkers can also look forward to a wide range of activities.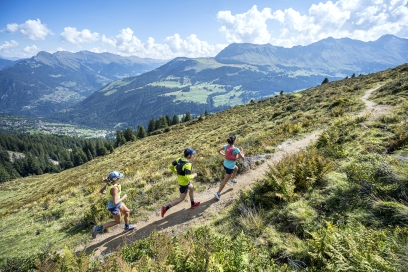 Trailrunning Einstieg leicht gemacht.
Kursserie «Let's Trail»
Für alle, die gerne mit Trailrunning starten möchten, bietet die Kursreihe «Let's Trail» den perfekten Einstieg in diese Sportart. An verschiedenen Kursdaten während dem Sommer/Herbst 2022 wird den Teilnehmenden auf dem Churer Hausberg die Einfachheit des Trailrunnings sowie die entsprechenden Lauftechniken an Hobbyläufer und Einsteiger in Trailrunning vermittelt.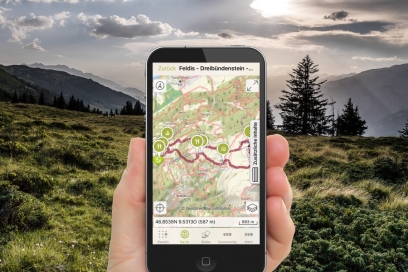 Interactive tour planning.
Outdooractive App
In the Outdooractive App you can find the best tour suggestions in the region as well as information about mountain huts, cableways and much more. Everything is map-based with integrated GPS function.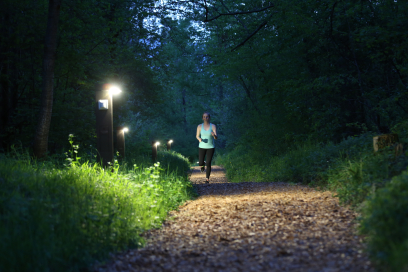 Für abendliche Joggingrunden.
Finnenbahn Obere Au
Lust auf eine abendliche Joggingrunde? Die Finnenbahn in der Oberen Au ist mit Lichtsensoren ausgestattet damit man auch abends auf den weichen Holzschnitzeln den Weg findet.