Offer Group offers
Guided city tour of Chur with scooter fun on Brambrüesch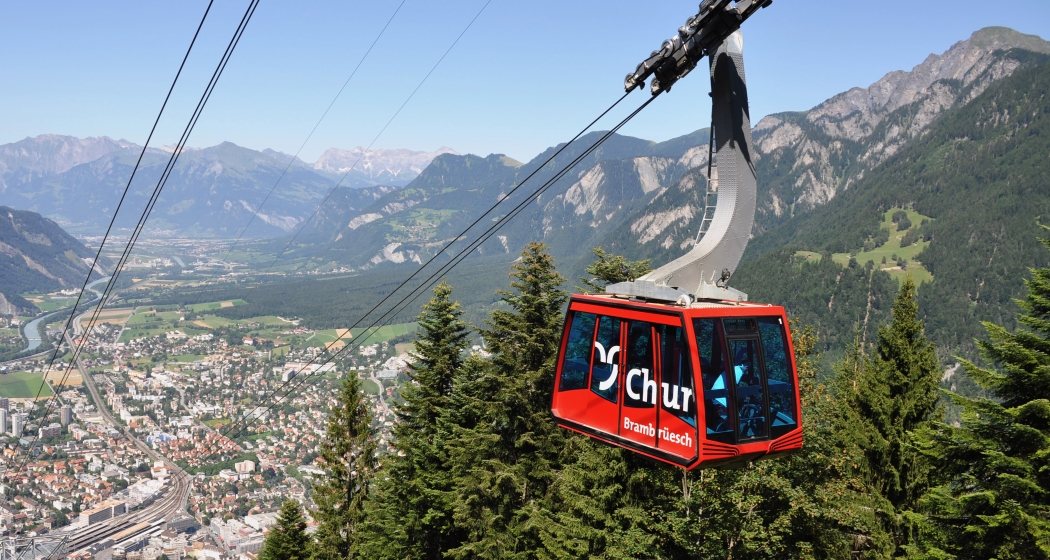 Discover Chur on a guided city tour. The city tour is followed by a cable car ride to Chur's local mountain and a fine lunch in the mountain restaurant. The tour ends with an exciting scooter ride to the middle station.
Chur Tourismus
Bahnhofplatz 3
Get to know Switzerland's oldest city and then enjoy a fine meal on Chur's local mountain, Brambrüesch, followed by a speedy scooter descent. 
Chur is the capital of the canton Graubünden and the oldest town in Switzerland. There is a lot to experience, discover and marvel at. On a personally guided city tour you will experience over 5000 years of settlement history as you stroll through the winding alleys of the old town.
Afterwards, the Chur mountain railways will take you right out of the city up to the Brambrüesch high plateau. In the midst of idyllic mountain summer meadows and with a unique mountain panorama, you enjoy a delicious lunch in the mountain restaurant. After refreshments, the scooter downhill run to the Känzeli middle station promises fun and action.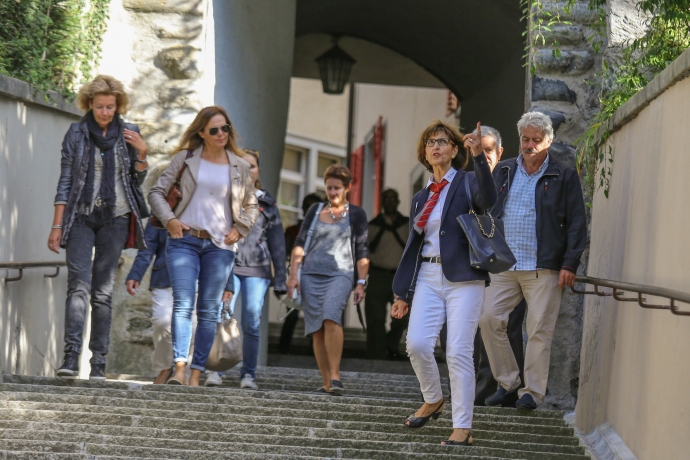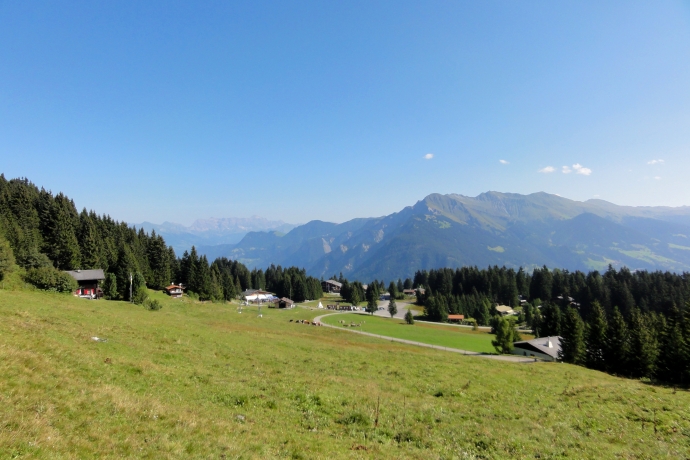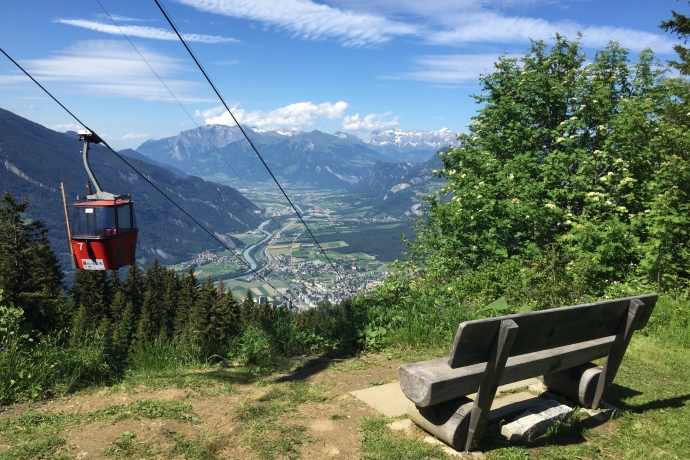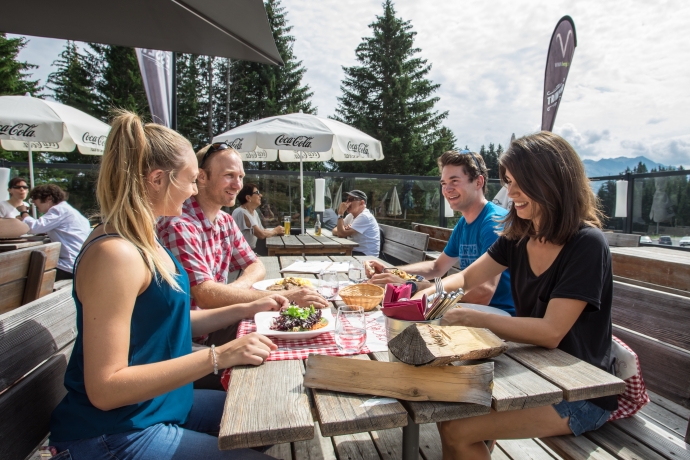 Show all 5 images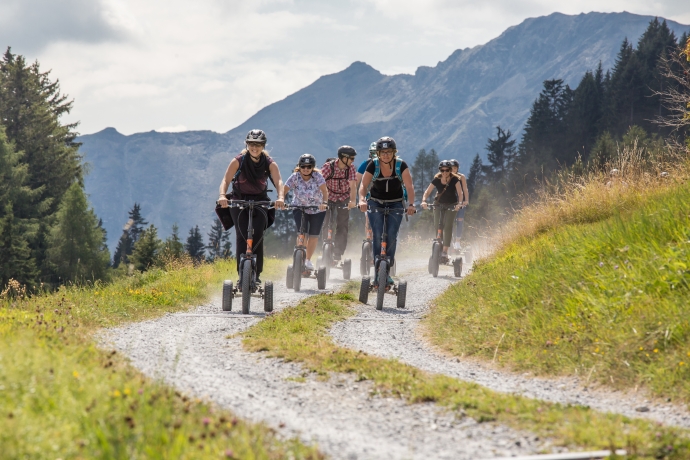 Included services
Personal guided city tour of Chur
Cableway journey Chur - Känzeli - Brambrüesch
Lunch menu (3 courses) in the mountain restaurant (drinks not included)
Scooter ride from Brambrüesch to the Känzeli middle station
Cableway journey Känzeli - Chur
Restaurants on Brambrüesch & menus
Further information
Group size: from 5 persons
Duration: 1 day
Availability
During the operating hours of the Chur Cableways: Tuesday-Saturday
Weekend operation: 1. April 2023 - 4. June 2023
Public holiday operation: 7. April (Good Friday), 10. April (Easter Monday), 18./19. May (Ascension/Bridge Day), 29. May (Whit Monday)
Daily: 10. June 2023 - 22. October 2023
Variants

The offer can also be booked without a guided tour:
Price examples
5 participants: CHF 120 pro Person 
15 participants: CHF 91 pro Person 
25 participants: CHF 93 pro Person
The prices depend on the number of participants and the choice of menu. We will be happy to offer you the exact prices for your group on request.
Reductions
For children up to 16 years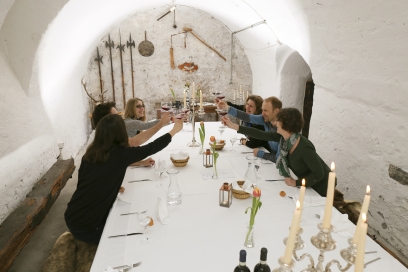 Discover.
Further group offers
Discover our bookable group excursions and team events here. The offers combine culture, activities and enjoyment according to your taste.