Offer Guided city tour
Guided tour of the Old Town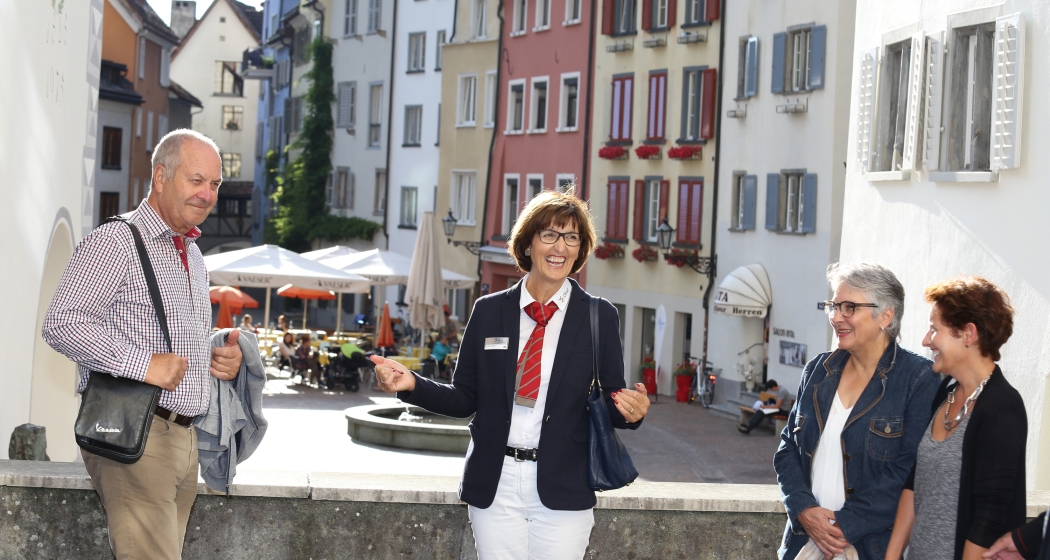 Informative city walk with exciting facts and entertaining stories about the oldest city in Switzerland!
Tour of Switzerland's oldest city, where people already lived 11,000 years ago. Walk from the modern railway station through the bustling centre into the winding alleys of Chur's Old Town and up to the 800-year-old cathedral. Get to know historic Chur.
Prices
CHF 190 per group (1.5 hours)
CHF 220 per group (2 hours)
Dates
All year round, on request
Duration
Meeting point
Group size
From 1 until maximum 20 persons per group (guide)
Languages
German, English, French, Italian, Spanish
Reservation
Online by mail or telephone at Chur Tourism
Payment
National: invoice (will be sent by e-mail after the event)
International: by credit card
No cash payments are accepted
Note
If you would also like to visit the cathedral during your tour, please note the opening hours:
Monday - Thursday: 6.00 am to 7.00 pm*.
Friday: 8.00 a.m. to 5.45 p.m.
Saturday: 6.00 a.m. to 3.30 p.m. 
Sunday: 12.00 hrs to 16.30 hrs I 18.00 hrs and 19.00 hrs
*Closed on Tuesdays from 11.45 a.m. to 1.15 p.m.
Please note that during masses (notice board in front of the portal) the cathedral cannot be visited.
Prices until 31 March 2023
CHF 15 (adults)
CHF 6 (children 6-15 Jahre)

Prices from 1 April 2023

Standard: CHF 20 (adults) / CHF 10 (children 6-15 Jahre)
KulturLegi: CHF 10 (adults) / CHF 5 (children 6-15 Jahre)
Gästekarte Chur: (adults) / CHF 8 (children 6-15 Jahre)
Chur Card: CHF 16 (adults) / CHF 8 (children 6-15 Jahre)
Dates
every Wednesday from April til October 2023
every Saturday of the month, all year round (except, 12 August 2023 -> Chur City Festival)
Time / Duration
Wednesday 2.30 pm / 2 hours
Saturday 10 am / 2 hours
Meeting point until 31 March 2023
Tourist Info, underpass of railway station
Meeting point from 1 April 2023
Bahnhofplatz, escalator staircase, Chur
Takes place from
Language
Booking/Tickets
online or at the Tourist Info
Payment
Credit card (online) or cash at the Tourist Info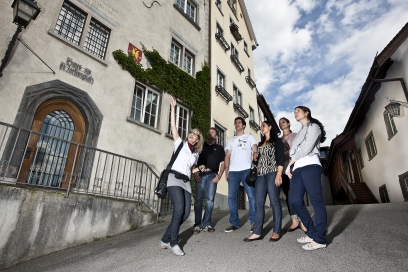 Discover more guided tours
Experience 5,000 years of history in 120 minutes and find out more interesting stories on various thematic tours...