Event Alpenstadt Chur
The Wunderkammer: 150 years of the Rhaetian Museum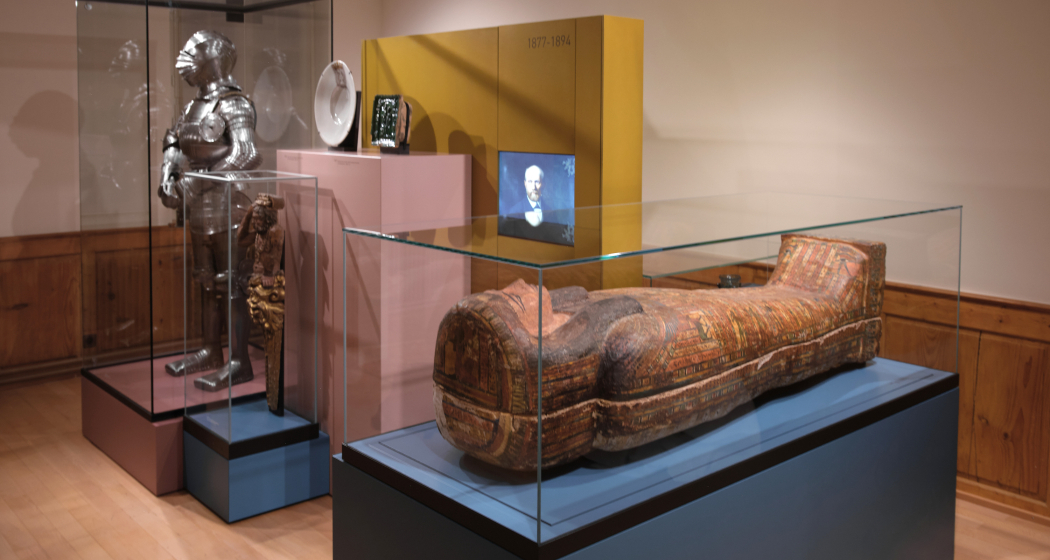 Anniversary exhibition with 150 objects from 150 years of the Rhaetian Museum
Description
Date
09.06.2022 to 31.12.2099 from 10:00 to 17:00 o'clock
on Tuesday, Wednesday, Thursday, Friday, Saturday, Sunday
Since the Baroque period, princes or wealthy citizens in many places liked to present extraordinary objects in so-called cabinets of curiosities: natural objects, art objects, antiques and curiosities. Here everything came together in a colorful and fascinating mixture.

The modern museum as we know it today is a bourgeois invention of the 19th century. At that time, new exhibition venues sprang up all over Europe. The Rhaetian Museum also dates back to this time: the lawyer, historian and politician Peter Conradin von Planta-Zuoz (1815–1902) initiated a "Graubünden Foundation for Science and Art" with the aim of founding a museum. In doing so, he wanted to counteract the continuing exodus of valuable cultural assets from Graubünden. On 8 June 1872, the Rhaetian Museum opened its first exhibition on the ground floor of the Buol House. Since then, objects relating to the history of Graubünden have been collected here. The holdings now comprise around 100,000 objects.

On the occasion of the anniversary, we invite you on a journey of discovery through the museum's treasures on the basis of 150 selected exhibits. For each year since the opening, an object has been selected that found its way into the collection that year. Thus, the exhibition shows a representative cross-section: precious, old and rare can be found here as well as surprising, banal or weird, all side by side, in the style of the former Wunderkammer. The many small stories that are told in this way not only provide exciting insights into the past, but also bridge the gap in the history of the collection from the origins to today's historical museum of Graubünden and its tasks.
Responsible for this content Rätisches Museum.
This content has been translated automatically.

This website uses content from Guidle.