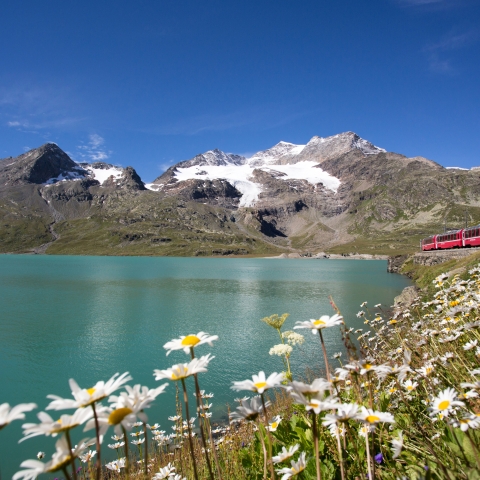 No other railway line connects the north and the south in such a wonderful way as the Bernina Express line. In the panorama train of the Rhaetian Railway, the journey leads on the spectacular Albula and Bernina line through the UNESCO World Heritage Rhaetian Railway - high up to the glacier glistening of the mountains and again deep down into Italy's palm paradise.
In the panorama train of the Bernina Express, the beauty of the Alps can be experienced in an impressive way. On the four and a half hour train journey, the travellers are presented with a change of scenery in a class of its own: first experiencing the rough charm of the high mountains, a few hours later they find themselves in the Mediterranean Tirano under palm trees and experience pure Italianità.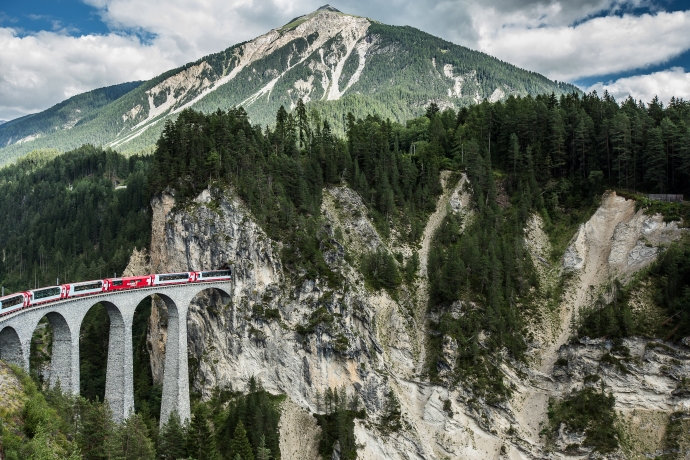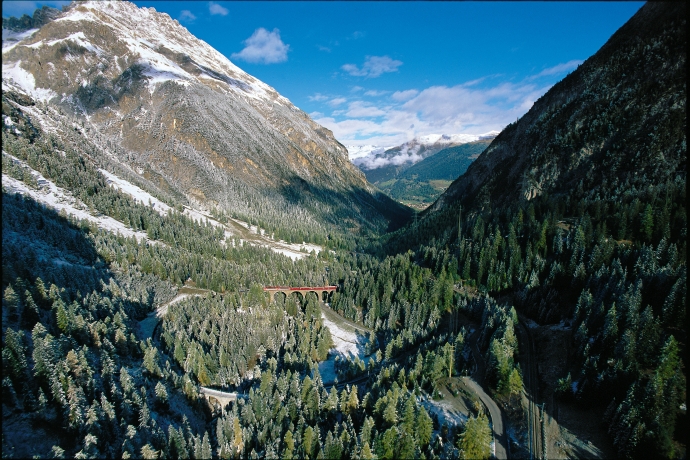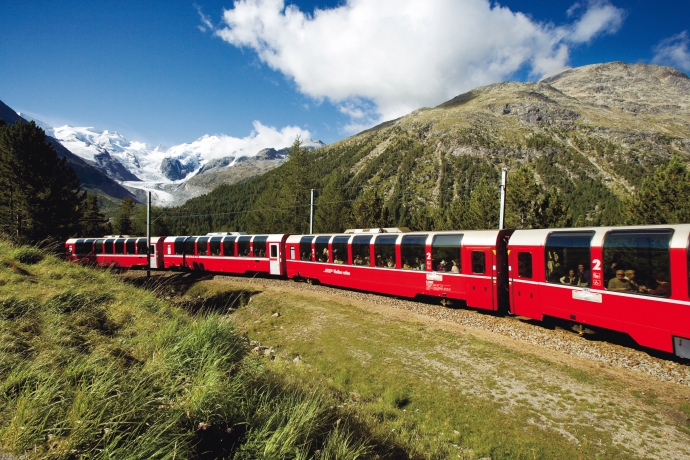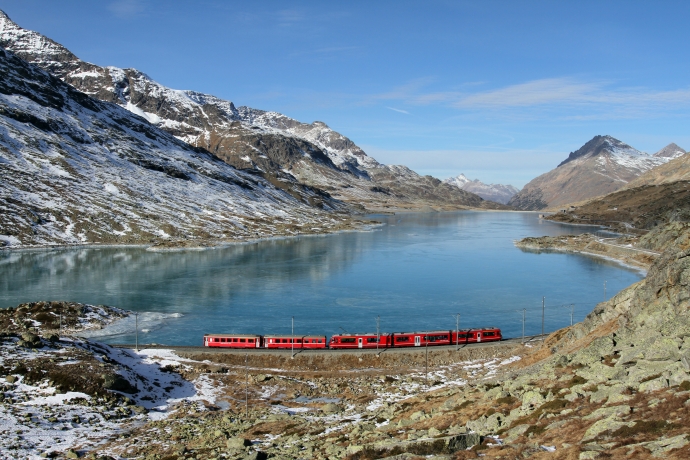 Show all 9 images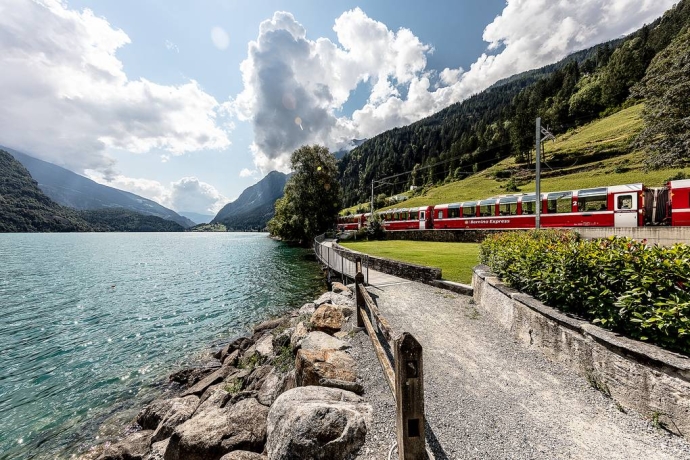 UNESCO World Heritage Rhaetian Railway
The Bernina Express travels through the UNESCO World Heritage Rhaetian Railway. The more than 100-year-old stretch between Thusis and Tirano is a masterpiece of construction technology and line management. The 122-kilometre-long route blends harmoniously into the enchanting landscape with spectacular structures such as viaducts, galleries and loop tunnels. A ride on the Bernina Express is therefore not only a must for all railway enthusiasts - nature lovers and those interested in culture will also get their money's worth. Witnesses from the time of the railway pioneers are the Landwasser viaduct, the helical tunnels between Bergün and Preda or the Brusio circular viaduct.

Would you like to breathe some more fresh air? The journey continues in the Bernina Express Bus - past the vineyards of the Veltlin, through picturesque villages and along Lake Como - from Tirano to Lugano (or vice versa).
Video Bernina Express: From the glaciers to the palm trees
More infos about the Bernina Express