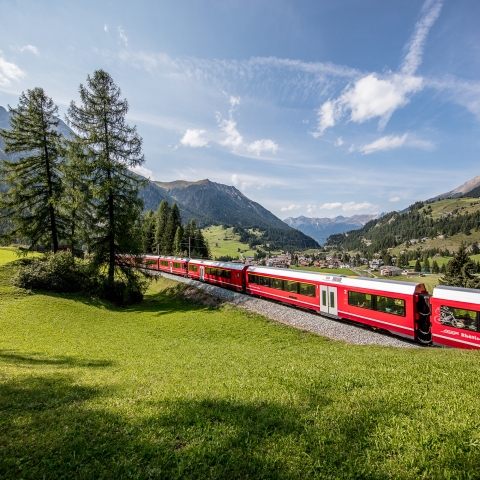 Since 1889 the Rhaetian Railway belongs to Graubünden. One of the most beautiful landscapes in Switzerland cannot be imagined without the world-famous railway. The railway lines with spectacular viaducts and loop tunnels blend harmoniously into the wild nature and turn every ride on the Alpine railway into a scenic railway experience.
The largest train operator in the Swiss Alps has been providing first-class rail travel experiences through Graubünden's spectacular Alpine landscape for over 120 years. It offers both historic train compositions from the steam era and state-of-the-art panoramic cars on the world-famous Bernina Express and Glacier Express trains. Particularly popular are trips through the Albula/Bernina landscape, which was even designated a UNESCO World Heritage site in 2008.
Bernina Express
High up to the glacier glistening of the mountains, deep down into the palm paradise of Italy: The Bernina Express is the highest railway line over the Alps connecting the north of Europe with the south.
Glacier Express
With the Glacier Express from Zermatt and the majestic Matterhorn over 291 bridges and through 91 tunnels to St. Moritz and the lakes of the Engadine. Of course, there are faster routes through the Alps - but not better ones.
UNESCO World Heritage
The UNESCO World Heritage-listed route over the Albula and Bernina pass is a masterpiece of engineering. On 122 kilometres from Thusis to Tirano, the Rhaetian Railway makes its way through 55 tunnels, over 196 bridges and through a unique mountain landscape.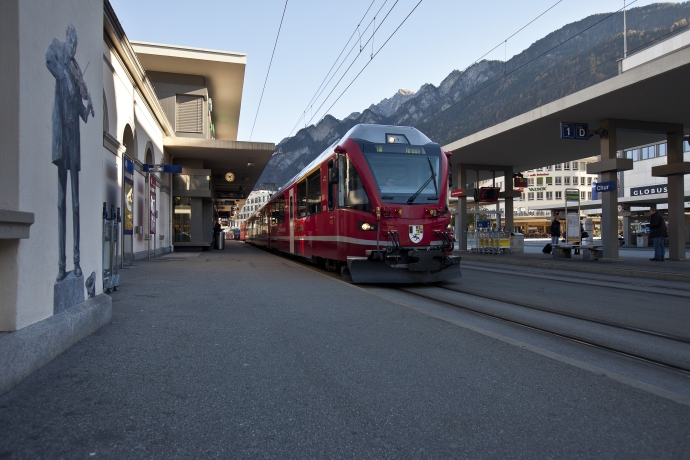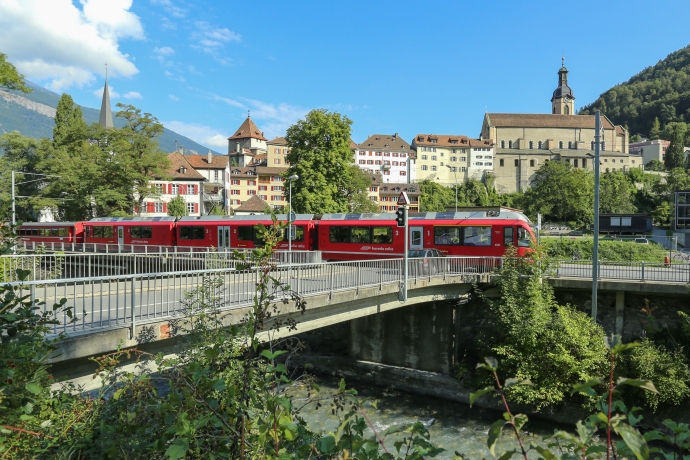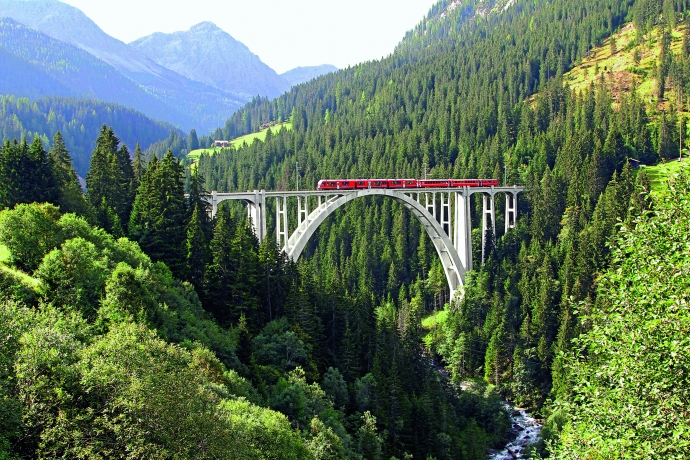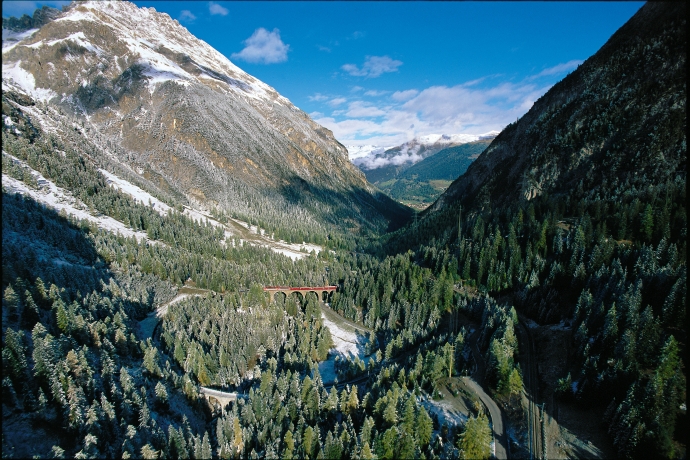 Show all 16 images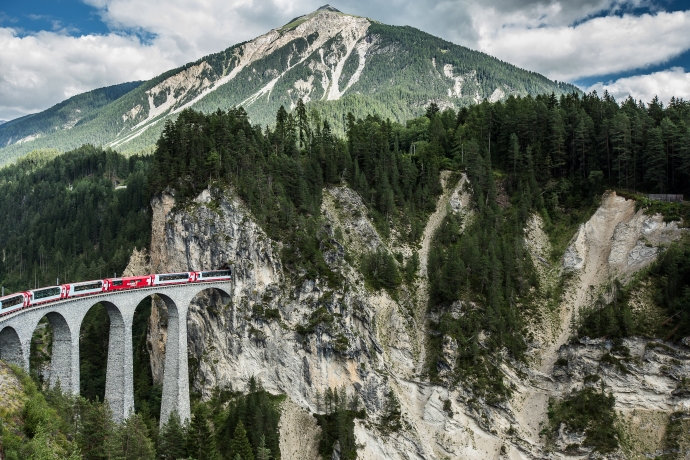 Chur - The perfect starting point for your railway experience
The Alpine City with the main station of the Rhaetian Railway is the ideal departure point for train journeys. Both the Bernina Express towards Poschiavo/Tirano, the Glacier Express towards Zermatt and the Arosa Line run directly from Chur. But also round trips to Davos or the Engadine valley are wonderful day trips from Chur. 
Guests appreciate the unique atmosphere of the car-free Old Town, the diverse range of shopping, culture and gastronomy and of course the well-kept hotels within walking distance of the railway station. Thanks to the attractive rail packages offered by Chur Tourism, our guests benefit from preferential conditions. So if you are planning a rail-holiday, then Chur, the «tourist railway capital of Switzerland» is just the place for you!
Video: Short portrait Rhaetian Railway