Öffentliche Anlage/Einrichtung Churer Rheintal
Felsberg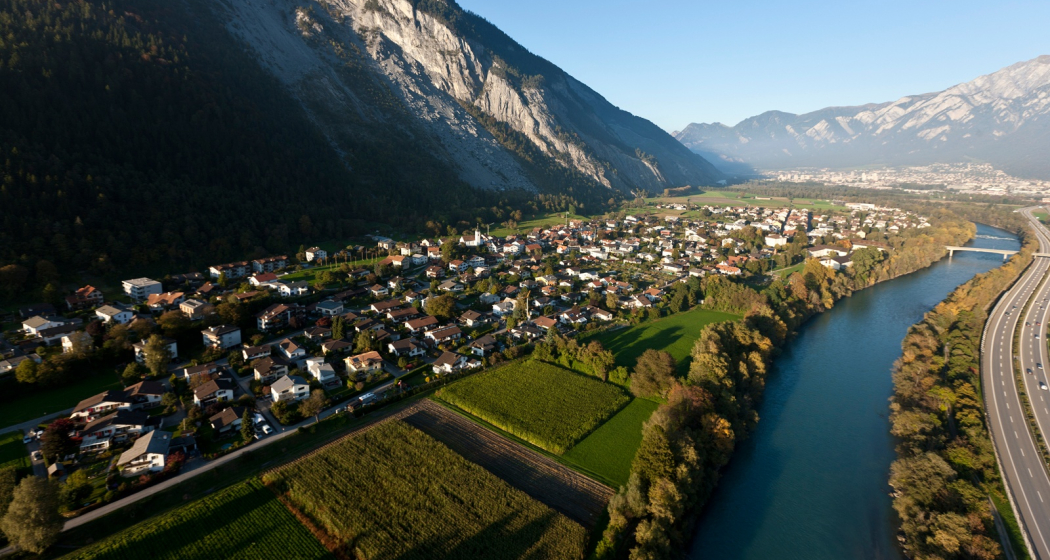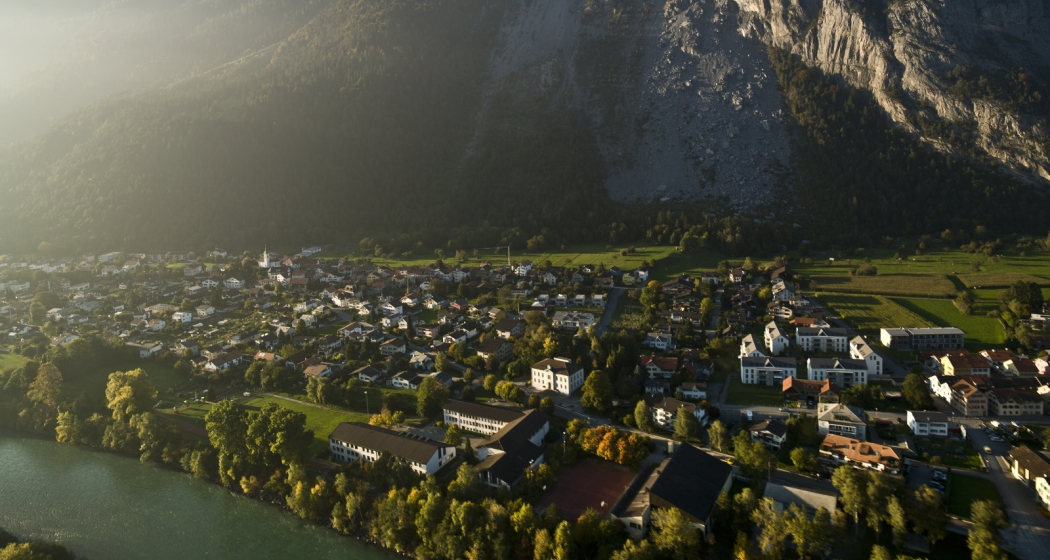 Show all 5 images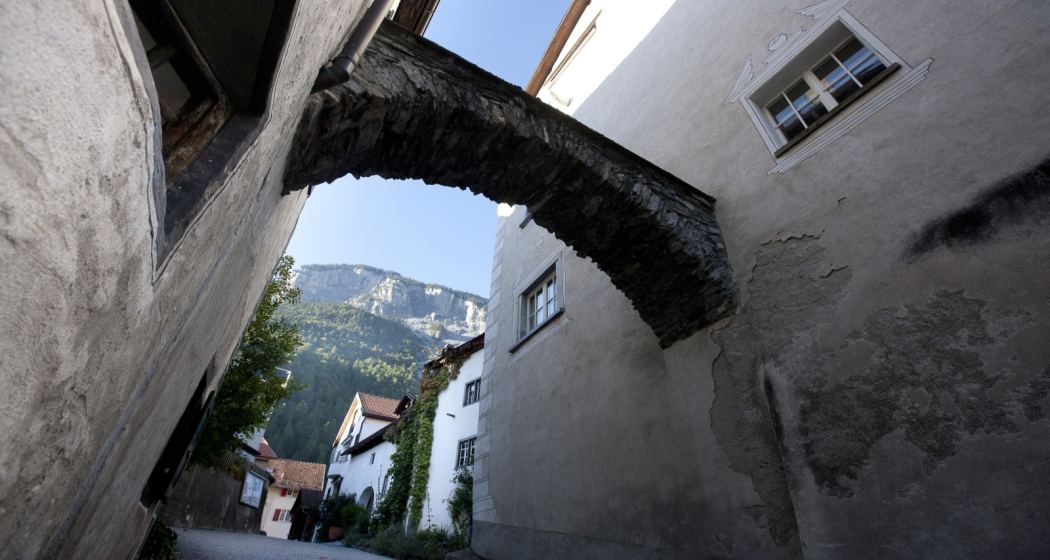 It is precisely because Felsberg is located away from the highly developed tourist rivers that you can look forward to special experiences at the foot of the Calanda. And you can tell this little village is special from the fact that it brought forth two Federal Councils - father and daughter, no less!
Description
Felsberg is barely touched by tourism, if at all. But it is a first-choice address for tours. From Chur, the route along Calanda mountain is a gateway from every cycling or inline-skating tour worth its name. There is an almost endless choice of routes for runners. Once you have made your way up to Alp Felsberg, you can call yourself a distinguished mountain biker. Wait for your heart rate to drop to a regular level and then lift your gaze across Chur and the Rhine and Schanfigg valleys. Test your endurance and continue the ascent up to Goldgruben.
But you can also take it easy. The hiking route along the Rhine joins with mountain hiking trails leading up through forests and meadows. The panorama trail across the military training area Rossboden is a great route for hikers and bikers alike. It is open on weekends for civilians en route to Haldenstein.
History
This area has been settles as early as the Neolithic era - proof for the fact that life has always been good here. The findings suggest that the area between the river Rhine and Calanda mountain was settled as far back as 2000 BCE. Perhaps even earlier than that, as some individual artefacts date back as far as the 7th century BCE.
Other than its neighbouring villages Domat/Ems and Chur, the community of Felsberg switched from Romansh to German fairly soon. The settlement that is mentioned in Romansh as "Villa Fagonio" in documents from the year 840 resurfaces in a document from 1290 under the German name "Veltsperch".
The village was first under rule of the Lords of Frauenberg who owned a castle in Felsberg. Unfortunately, nothing remains of it today. What was left of its walls was used in construction of bank reinforcements along the Rhine and a school.  From 1368, Felsberg became part of the Rhäzüns dominion. But other than most other parts of the dominion, Felsberg, along with Chur, adopted the Reformation in 1535 and became protestant. Its church is first mentioned in a document from 1305, but the current building was built in the early 16th century in late Gothic style.
Calanda
Calanda mountain has long kept the villagers of Felsberg on their toes with reoccurring rock falls that threatened to demolish the village. After a particularly devastating series of rock falls between 1832 and 1850, almost the entire village needed to be rebuilt some distance further east.
But Calanda mountain also brought treasures in the form of gold.  The local wines "Glockengiesser" and "Goldene Sonne" bear the memory of the 19th century in their names, when gold was extracted from mines that are visible to this day. You can have a look at their yield in the Rhaetian Museum in Chur, where the "Bündner Dublonen" are exhibited, Swiss Franc coins minted in 1813 from Felsberg gold. Due to a lack of sufficient yield, the mines eventually had to be closed around 1900.
Bell foundry
From 1817 to 1910, there was a bell foundry in Felsberg which produced more than 220 bells, among them the bell of the church St. Martin in Chur. There is also an organ manufactory in Felsberg that has been operating since 1898. Felsberg today has a population of some 2000, about 70% of which are employed elsewhere in places like Ems Chemie or in Chur.
Famous politicians
Felsberg is proud to have produced two important politicians, both stemming from the same family: Leon Schlumpf was born in 1925 and was member of the Federal Council from 1979 to 1987, and his daughter Eveline Widmer-Schlumpf, born 1956, who was herself a Federal Council from 2007 until 2015.
Responsible for this content Chur Tourism.


This website uses technology and content from the Outdooractive platform.