Recipe
Graubünden barley soup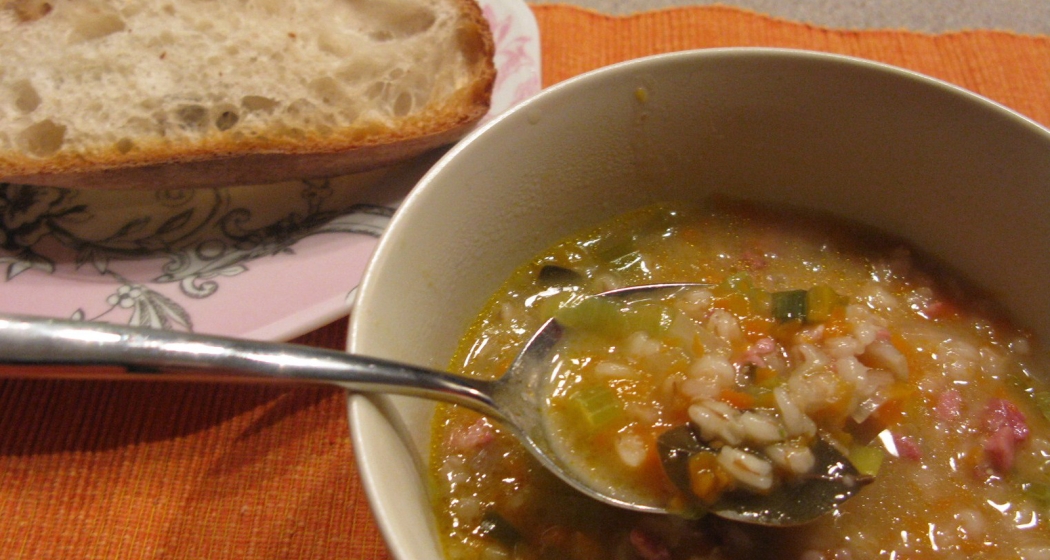 Probably the most famous soup in the Grisons is the Graubünden barley soup, which is known far beyond the borders of the country. There are dozens of variations of this. In every valley in Graubünden there is a different recipe. We have selected one of them for you.
Ingredients (for approx. 4 people)
60 g barley coarse or medium
2 1/2 l water
1 tbsp salt
300 g smoked pork
200 g beef
150 g bacon
1 leek stalk
2 celery leaves
1/2 cabbage
2 carrots
1/2 celery bulb
2-3 potatoes
2-3 tbsp milk
Soak the barley overnight. Bring the water to the boil, season, add the barley, add the meat to the boiling liquid and cook on a low heat for 2-3 hours.
Wash and prepare the vegetables, cut into small strips or cubes, add to the broth 3/4 hours before serving.
Season if necessary.
Add the milk to refine the soup.