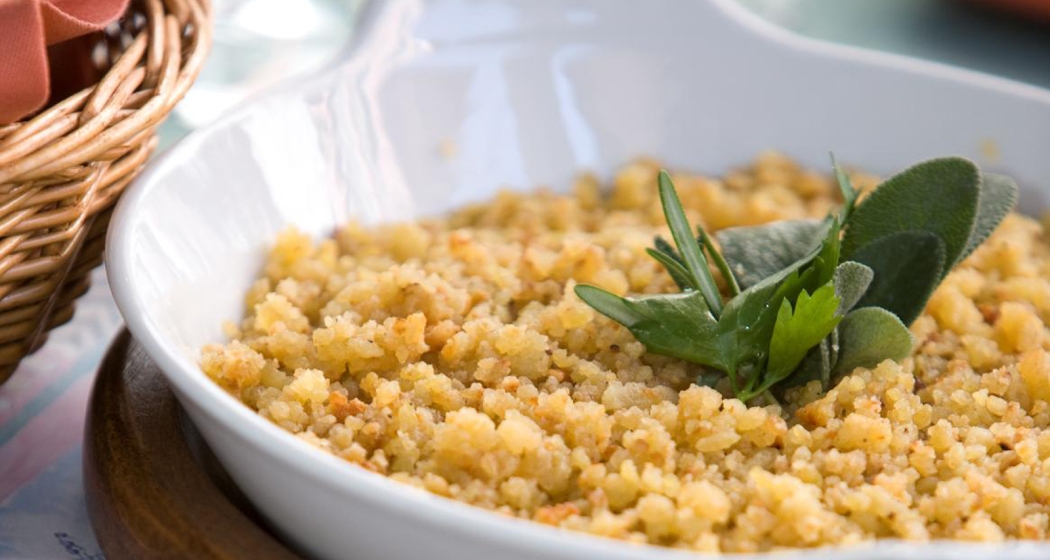 Maluns is not an ancient recipe, because it requires potatoes. And these first appeared on the table of Marschlins Castle in 1758. If you look a little deeper into the cooking pot, you will see that the composition of this dish (as with others) often reflects the hard physical work of the peasantry.
Ingredients (for 4 - 5 people)
1 kg unpeeled potatoes, medium to large size
approx. 10 g salt, ground pepper and sprinkling seasoning
200 g white flour
1 dl peanut oil
50 g cooking butter
Boil the potatoes in their skins in salted water for at least 24 hours before preparing as for Rösti Peel the potatoes and grate with the Rösti grater.
Mix in the flour and the salt mixture. Mix or grate the whole mixture by hand for a long time until small dumplings form.
Put the oil and 25 g butter into a well-sliding rösti pan. When the fat is hot, add the potato ribs and mix with two wooden spatulas until the mixture is crumbly and light brown.
Add the remaining butter at the end. Serve with apple sauce, cranberry compote or alpine cheese. It is often served with coffee with milk.