Offer Culinary Tour
Culinary hiking tour «Dreibündenstein pleasure hike»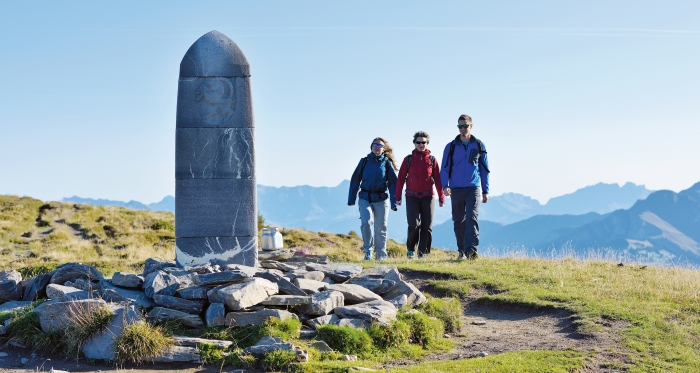 One hiking round trip ticket Dreibündenstein including lunch bag with fine regional specialities for the pleasurable picnic on the way.
The Alpine City is the starting point for the beautiful panoramic hike from Chur's local mountain Brambrüesch over the Dreibündenstein to the mountain village of Feldis. The attractive round trip ticket includes all cableway journeys as well as the return journey by bus or train back to Chur.
On the historic Dreibündenstein with its breathtaking panorama is the perfect place for a stopover. With our exclusive lunch bag you will not only enjoy the view, but also fine regional products.
The beautiful panoramic hike from Brambrüesch to the Dreibündenstein and on to Feldis leads through an enchanting Alpine flora and offers magnificent views of the surrounding mountains. The Dreibündenstein is summit, plateau and historical border point at the same time. At 2,160 m the stone monument to the freedom fighters of Graubünden marks the common border point of the former three Rhaetian leagues. The plateau offers a magnificent panorama over the mountain ranges of the UNESCO World Heritage Tectonic Arena Sardona, the Grisons mountains and far beyond.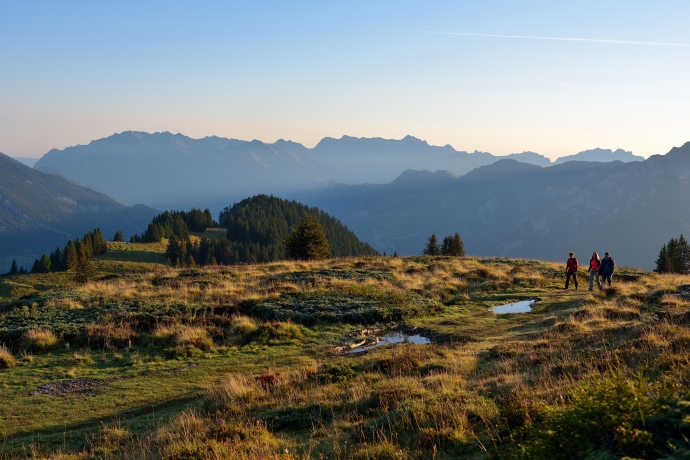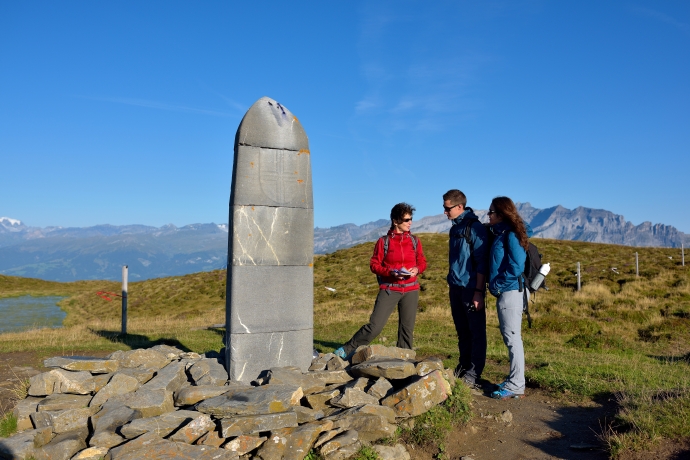 Show all 7 images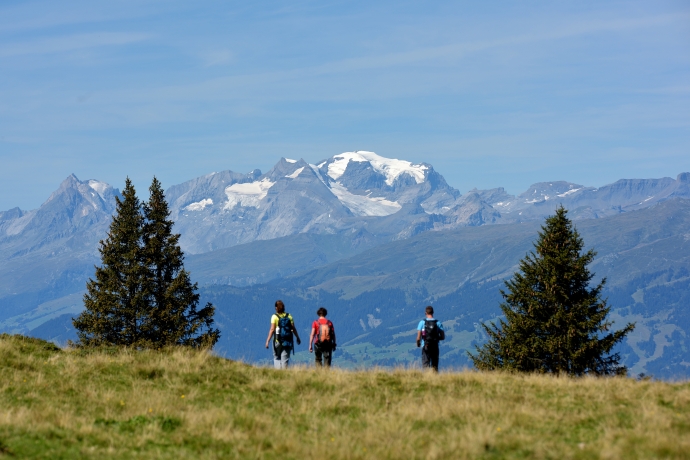 Prices
CHF 89 per person
CHF 78 per person (with Halffare-Card / GA / Swiss Travel Pass)
CHF 59 per child (6 - 16 years)
Services
Map with detailed information about the route
Aerial cableway ride Chur-Brambrüesch
Lunch bag with specialities from Graubünden, all products of regional production
Optional: Chairlift ride Mutta-Feldis (only during operating hours of the chairlift)
Cableway ride Feldis-Rhäzüns
Return journey by bus or train from Rhäzüns to Chur
Details
Starting point: Valley station of the Chur Cableways
Recommended starting time: between 9 - 10am
Duration: half day
Hiking time: appr. 3:30 h (with use of chairlift from Mutta) / appr. 4:10 h (hike to Feldis)
Distance and ascent altitude difference: 9.2 km (to Mutta), 12.7 km (to Feldis) / 630 m
Route: Top station of Brambrüesch gondola - Spundis - Furggabüel - Dreibündenstein - Mutta (during operating hours chairlift Mutta-Feldis, otherwise hike to Feldis, appr. 40 minutes longer)
Children: Recommended from appr. 10 years or as soon as the children can walk a longer distance on their own.
Bookability
Daily, 11. June - 23. October 2022
Booking deadline
Please note, that reservations must be made at the latest 3 days in advance.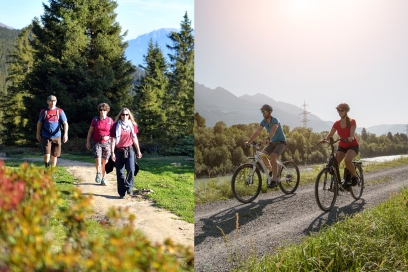 Discover further culinary tours
Explore the Alpine town of Chur and the Rhine Valley on one of a total of 4 culinary hikes, 2 culinary bike tours and 1 culinary snowshoe tour.