Content Service
Ski rental and ski service in the city centre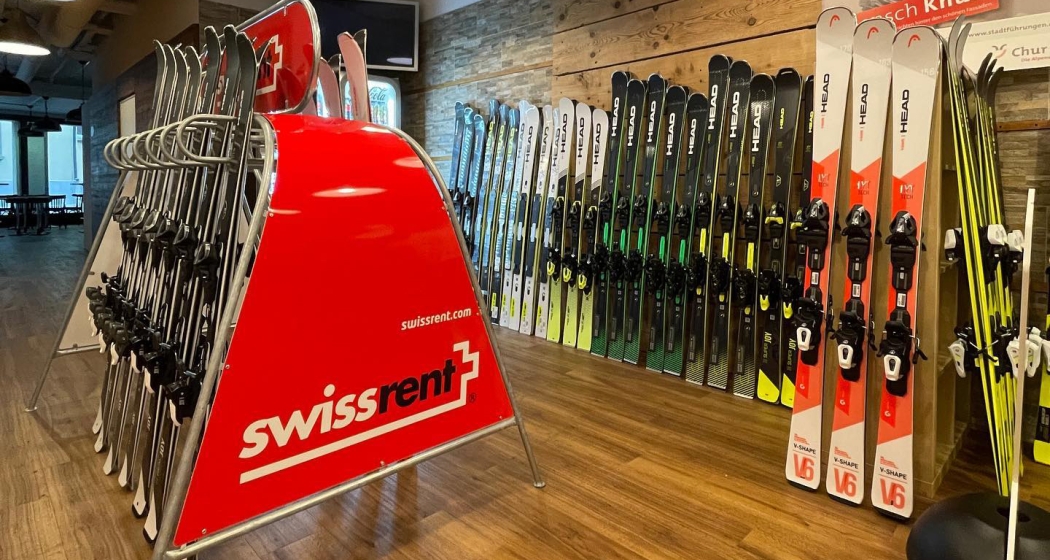 The Outside Chur Experience Service Centre offers top ski rental and ski service right in the centre of Chur.
Outside Chur
Bahnhofplatz 3, 7000 Chur
Experience & Sport Service Center
The Outside Chur shop specialises in the rental and servicing of ski equipment and bicycles. It is centrally located in the city and in the immediate vicinity of the valley station of the Brambrüesch winter sports area in Chur and at the starting point for several top ski areas in Graubünden such as Arosa-Lenzerheide or Flims-Laax.
Ski rental
Outside Chur offers new and high-quality Head skis incl. ski poles and ski boots at fair rental conditions. The equipment can be rented seasonally or by the day. As a swissrent shop, a convenient and modern booking and ordering system is available both online and in the shop for quick and comfortable rental processing.
Ski service
The service area not only takes care of the maintenance of all rental equipment, but also offers locals and guests various services for winter sports equipment.
Refreshment
And don't go past a thirst-quenching drink or Gasparini gelati on your way out the door!