The cable car whisks ou from the centre of Chur directly up to the high plateau of Brambrüesch, where you are greeted by glorious Alpine summer meadows, beautiful flora and awesome panoramic views.
Hikes over the Dreibündenstein to Pradaschier or Feldis offer an extremely varied hiking experience, with Pradaschier even offering a fast toboggan run at the end. Brambrüesch is also one of the top destinations in Switzerland in terms of mountain bike experiences thanks to the Alpenbikepark Chur with its 5 freeride routes as well as spectacular enduro bike trails. An interesting Moorland course and fun scooter rides for young and old complete the summer mountain experience. All that exercise makes you hungry right?! Brambrüesch boasts several mountain restaurants that spoil their guests all year round with culinary delights, spectacular views and cosy sun terraces.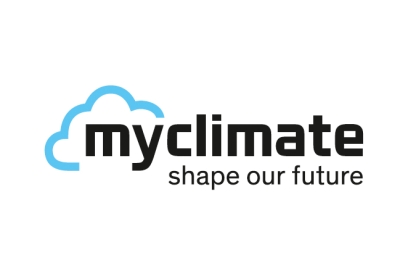 Die Natur bildet einen grossen Teil des Erlebnisses beim Besuch am Churer Hausberg Brambrüesch. Entsprechend liegt sie auch uns als Betrieb am Herzen und wir achten auf ein verantwortungsbewusstes Handeln. Gemeinsam mit unserem Partner myclimate setzen wir uns für einen schonenden und nachhaltigen Umgang mit der Natur und Umwelt ein.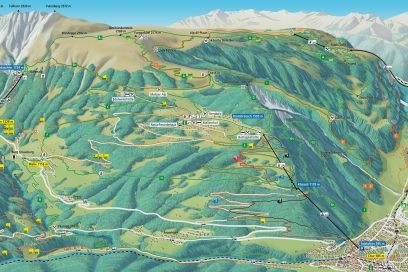 In the summer panorama brochure you will find the most important information together with a helpful overview map. The Dreibündenstein brochure provides information about the circular hikes.
Image film Brambrüesch (summer)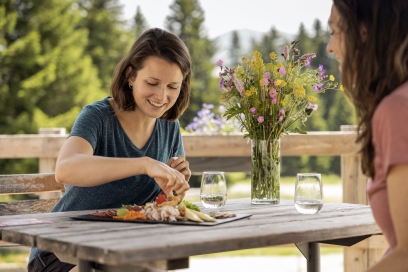 Enjoying on the mountain.
Mountain restaurants Brambrüesch
Whether sun terrace, alpine chic place or cosy inn, the Brambrüesch mountain gastronomy invites you to enjoy the beautiful nature with a magnificent view. Come in, come in!
Bergbahnen Chur-Dreibündenstein AG
Kasernenstrasse 15
7007 Chur

Phone +41 81 250 55 90
Emergency/rescue service +41 81 250 55 93
info@churbergbahnen.ch