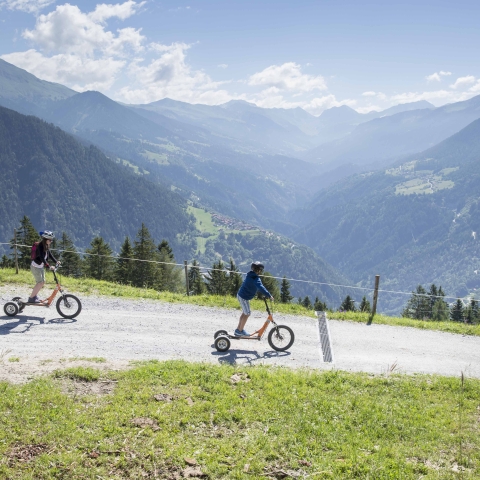 Downhill fun with great views on Chur's local mountain: The AIS sports school at Brambrüesch provides various fun equipment such as scooters and bike boards, mountain boards and dirt surfers for downhill runs to the Känzeli mid-station.
Scooter Fun / Bike boarding
Arriving from a hike in Brambrüesch? Then treat your tired calves to a leisurely ride down to the Känzeli.
Looking for a fun idea for the weekend? Then come to Brambrüesch and enjoy the wind on the bike board.
Having an event at Brambrüesch? Then crown the day with a final ride from Brambrüesch down to Känzeli on the bike board.
The downhill runs with scooter and bikeboard at Brambrüesch are fun for the whole family. The descent leads leisurely along a 5 km long, wide natural road to the middle station Känzeli. From about 10 years on children can drive a scooter themselves, the smaller children can ride along with their parents. The AIS sports school, which rents out the scooters, is located directly opposite the family-friendly Bergbaiz, which also has a nice children's playground.
Rental price (single trip)
CHF 14 per person and trip 
The rental also includes a helmet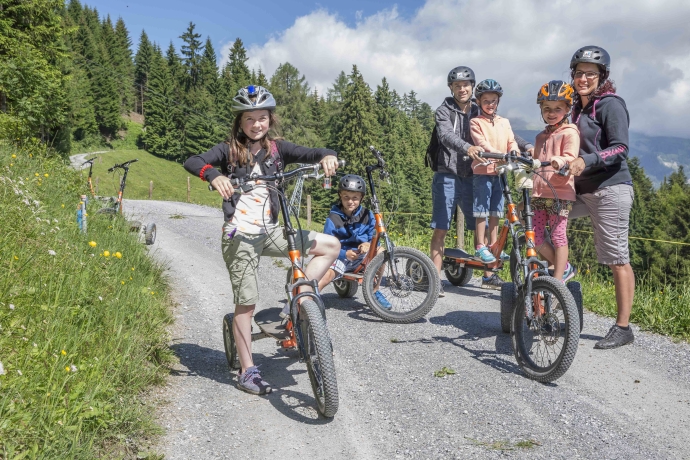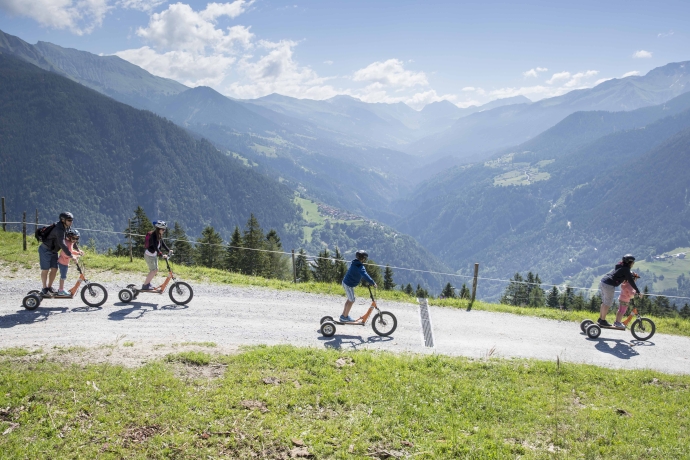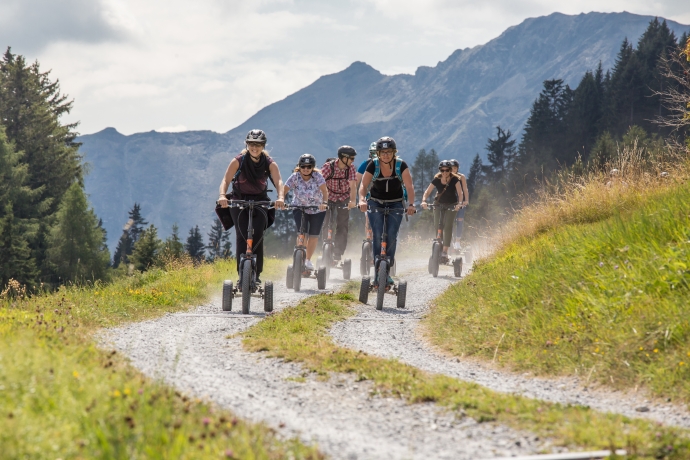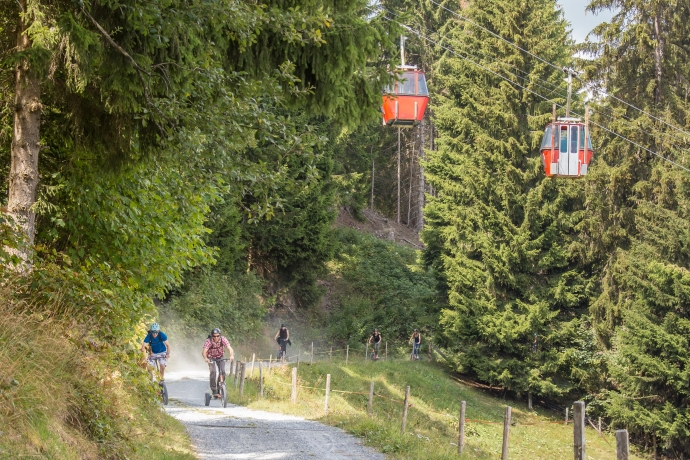 Show all 6 images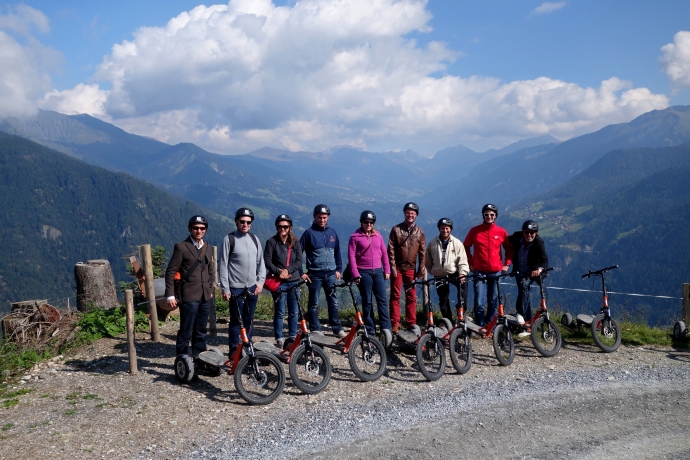 The mountain boards are a kind of XL-skateboards with handbrake. We introduce you to the secret of mountain boarding. Then you carve down to the Känzeli - let it flow...!
Rental price
CHF 14 per person and trip
+ CHF 10 introduction (mandatory for 1st time)
Dirt surfing
For all those who want to enjoy the snowboard feeling also in summer. Up at Brambrüesch. Up on the dirt surfer. Surf the way down to the Känzeli and up again with the next gondola wave. We show you in a short introduction how it works. Perfect for beach boys and girls.
Rental price (incl. introduction)
CHF 14 per person and trip
+ CHF 10 introduction (mandatory for 1st time)