Operating hours & tariffs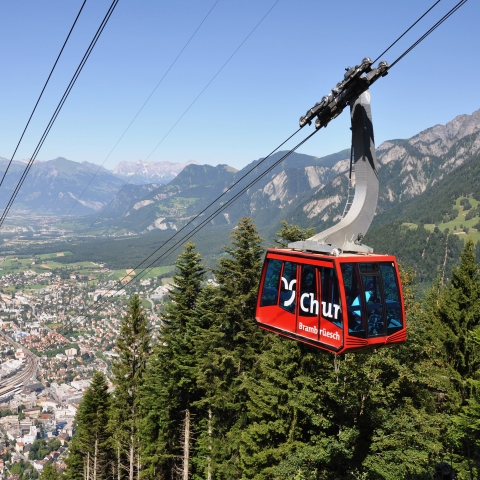 Here you will find an overview of our operating hours and tariffs both in summer and in winter.
SPRING / SUMMER / AUTOMN 2022
Weekend operation: 2. April - 6. June 2022
Public holiday operation: 15 April (Good Friday), 18 April (Easter Monday), 26 + 27 May (Ascension/Bridge Day), 6 June (Whit Monday)
Daily: 11. June - 23. October 2022
Weekend operation: 29./30. October + 5./6. November 2022
Operating hours: 
Evening operation:
Long Saturday: 11. June - 27. September 2022, until 8 pm
Bike transport
In order to reconcile the different interests in the area of the Alpenbikepark Chur, the following times have been defined together with the involved stakeholders:
Ordinary mountain bikes and downhill bikes are transported on the 1st and 2nd sections. On the 2nd section between Känzeli and Brambrüesch, only bikes up to 25 kg can be transported. The Brambus Center on Brambrüesch also has an e-bike charging station available.
Tariffs Summer
Weekends and public holidays: 3. - 18 December 2022
Daily: 22. December 2022 - 12. March 2023
Weekends and public holidays: 18./19. and 25./26. March 2023
Saturday evening: 7. January - 4. March 2023 until 10 pm
Operating hours:
First trip aerial cableway 8.30 am
Aerial cableway 8.40 am – 4.40 pm, every 20 min.
Ski lift 9 am – 4 pm
Chairlift 4 am – 4 pm
Chu-Chu train 8.40 am – 4.40 pm 
Final check of the slopes at 4.15 pm, after that the slopes are closed
Tariffs Winter