Brambrüesch for families in winter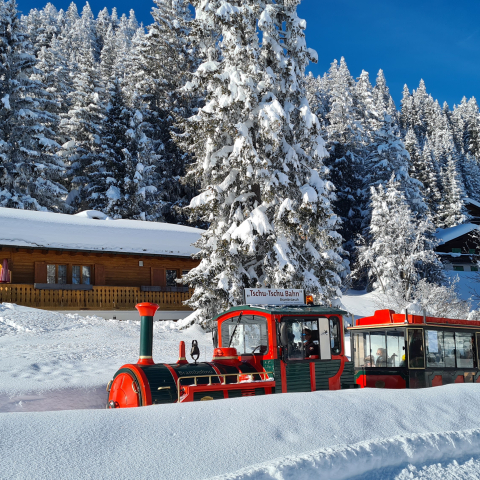 The ride on the cableways and Tschu-Tschu train alone will delight young and old alike. Further, the family ski area scores with its children's lift, toboggan run, winter hiking trails and mountain restaurants.
Cableways and Tschu-Tschu train
Where else can you get on the gondola right in the city and float into the winter sports area? The cableways ride with the aerial cableway and the small gondola lift is in itself a great experience for our little guests. And of course also for the grown-ups. Because the view to Chur and into the Rhine Valley is quite unique. But the secret star is, of course, the Tschu-Tschu train, which connects the top station of the gondola with the ski lift at Brambrüesch. 
Familiar ski area
The ski slopes at Brambrüesch and the winter sports area itself are very manageable. Especially the ski lift area is ideal for children with blue and red slopes. Even on busy days there is plenty of space on the wide slopes. 
Children's lift and AIS sports school
The children's lift is located parallel to the ski lift and in the immediate vicinity of two mountain restaurants. It runs in flat terrain and is ideal for the first attempts on the ski/snowboard for children and beginners. The children's lift operates daily from 9 a.m. to 4 p.m. and is free of charge.
The AIS sport school at Brambrüesch is also a competent partner for ski and snowboard courses. Equipment (skis, snowboard, boots, snowshoes, crossblades) can also be hired directly on the mountain. The AIS sport school is located in the Brambus Center directly below the ski lift valley station and opposite the Bergbaiz. 
Tobogganing adventure
The toboggan run from Brambrüesch to Känzeli is extremely popular with families and children. It is not only fun with classic toboggans, many children also run down the track in bobsleds.
Winter hiking
The Edelweiss circular -Rundweg on Brambrüesch is a classic for the whole family: On the way up to the Edelweisshütte, adults can expect a view as far as the Dreibündenstein. On Chur's local mountain Brambrüesch, the squirrel Brambi keeps the children company on the signposted theme trail. And who wants to pull up the sledge (and the children ;-) and enjoy the return journey from the Edelweisshütte back to the starting point.
Mountain restaurants
Several cosy mountain restaurants await guests on Chur's local mountain, which also have suitable offers for families.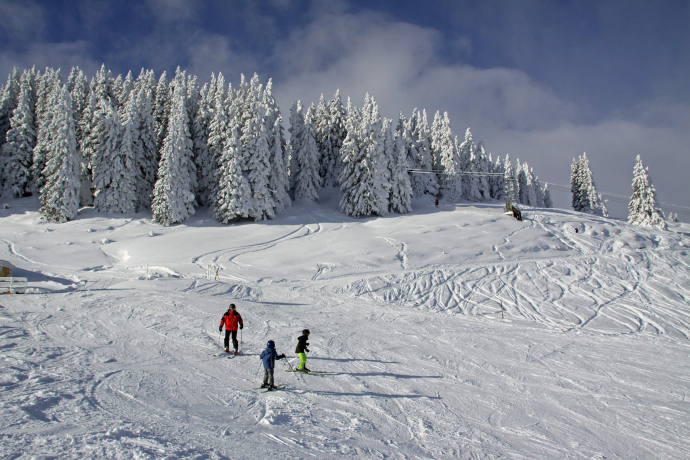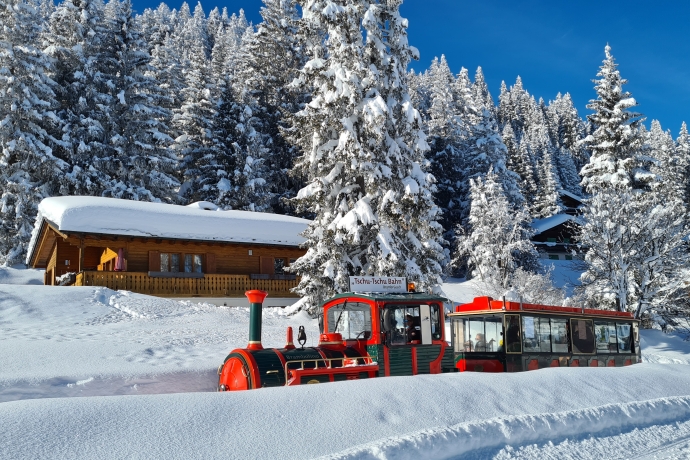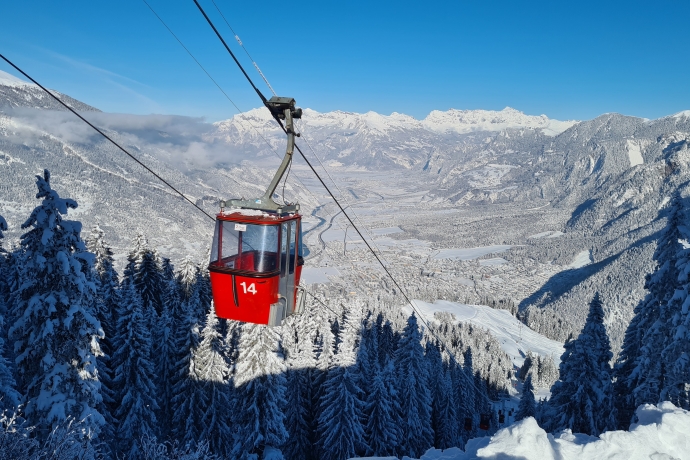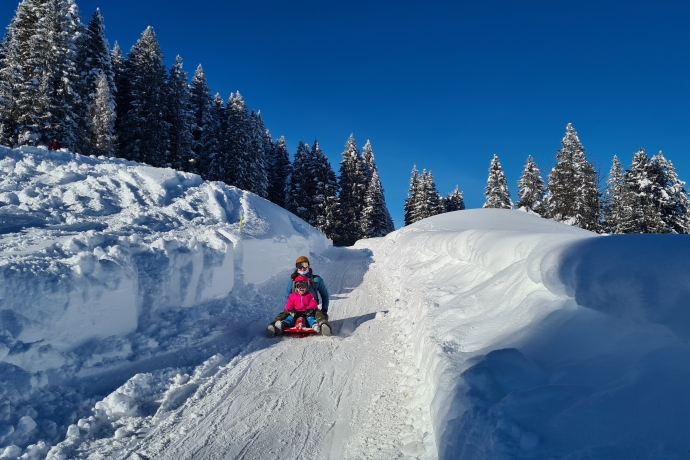 Show all 12 images